As part of the Building Boardroom survey into product specification for architects, we looked at how the profession's approaches to specification diverge in different parts of the globe
As part of a survey to establish the world's biggest architectural practices, we asked firms about architectural trends internationally, including what specification challenges they face and how firms are resolving these. Below is a summary of what the world's top 100 architectural practices said.
Architectural trends across the globe
There is global interest in reducing the environmental impact of the built environment, the desire for more resilient and flexible buildings and a big focus on wellbeing. The latter two trends have been driven by the pandemic. A consequence of reducing resource use is increased interest in reusing rather than redeveloping buildings, for example in the US where the default has always been to demolish and rebuild new. Smart buildings are another growth area as these can help reduce energy consumption and predict problems before these happen. Building embedded technology also helps clients to understand how assets are used, enabling them to feed the learning from this into future projects. Digital construction techniques were also cited as an issue by several respondents. There is a summary below of the architectural trends and design and product challenges in a selection of international regions.
Western Europe
The most mentioned issue in Western Europe was designing buildings for net zero. In Germany it is a particularly big issue with a move towards less high-tech building solutions, material passports and renewable materials. Across Europe there is a clear move towards adapting and reusing existing buildings rather than demolition and new-build.
Challenges include meeting tougher sustainability requirements within budget constraints and finding carbon-neutral products to meet the targets. In Germany architects are grappling with how to design buildings so these can be disassembled easily. Supply chain issues are a problem so architects cannot be confident that specified products will be available when these are needed. Some architects report they are experiencing more requests for site visits to respecify different products in order to meet the project delivery programme. UK architects say that post Grenfell fire safety requirements and professional indemnity insurance are an issue.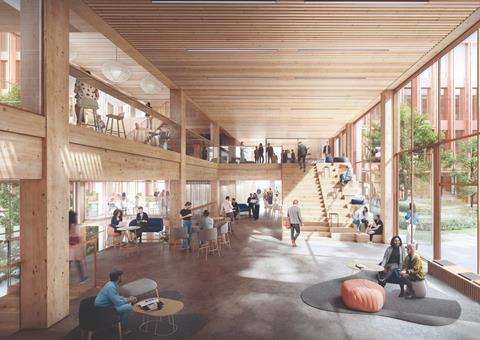 North America
Like Europe, there is an increased interest in reusing buildings, although architects report it can be challenging to overcome preconceived notions that new-build is better than adapting and reusing existing buildings.
There is a move towards increased density in urban areas and the emergence of new models of sustainable communities that emphasise resilience, wellness and good health and net zero. The flip side of increased interest in sustainability is that meeting tougher sustainability targets within specified budgets is a challenge and clients want architects to demonstrate how operational costs can be reduced. This should be helped by the growth in smart buildings to manage these more efficiently.
Like many other areas in the world, supply chain issues are a big challenge. Architects report there are frequent contractor requests for product substitution due to materials not being available within the available timeframe. Finding, understanding and communicating the product attributes and design requirements so that all stakeholders can make informed project decisions regarding what is appropriate and available in the current marketplace is a challenge. This could be helped by adopting common standards and manufacturers devoting more resources to customer service, education, and documentation.
The Middle East
As in other world regions, sustainability and climate resilience is a major trend. Building technology is being used more in the home and also in non-domestic buildings to help reduce energy costs. There is competition among Middle Eastern countries for showcase buildings such as museums and religious buildings. Challenges include many of the traditional bugbears of this region, such as delayed payments, clients changing the brief and project delays. Finding strong local partners that value design is also a challenge. There are country-specific issues; there is a lack of skills in Saudi Arabia and in Kuwait a new law prohibits architects from naming product manufacturers at tender stage, making it a challenge when trying to specify specific finishes and products. Supply chain issues are a problem, particularly in a region where many products are imported.
China
Large cities in China are still growing as people who have moved from rural areas to small cities move to larger ones where economic activity is strongest. Mixed-use development centred around transport hubs is where the action is, as these provide places for people to live and work. New developments are also greener and more sustainable, with increased provision of public and community space. The economic downturn is putting pressure on developers to demand cheaper and faster build programmes, which has a negative impact on quality because architects lack the time to optimise designs. There is increasing standardisation of residential design to reduce cost and defects. BIM is being increasingly adopted to improve efficiency too. More demanding green building regulations are challenging as energy efficiency, well being and low carbon need to be combined within the design.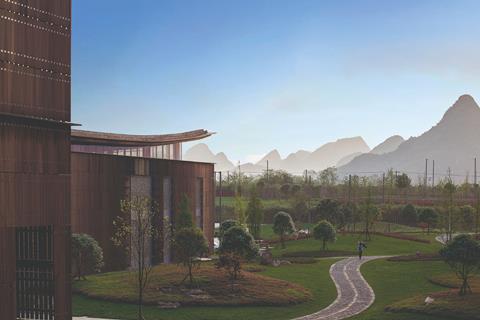 India
In common with many other global regions, sustainable design is important, including reduction in energy use and better air and water quality. The pandemic has had a big impact on India, with people wanting spaces that can be easily configured and seamless links between indoor and outdoor spaces including courtyards where people can gather and socialise. Technology in buildings is a big growth area, with interest in the "internet of behaviour". This uses data from integrated building technology to monitor building user behaviour including how they use spaces and use this information to optimise the building and its amenities for that person.
In terms of challenges, getting project approvals can be difficult and buildings can be painfully slow to complete. Budgets are invariably tight, with low fees for architects, and it can be difficult finding people with the right skills for the duration of a project as training has not kept up with advances in building technology. Despite its advantages, technology adoption by architects can be slow, which holds them back in terms of efficiency. The advantages offered by new and innovative products is stymied by a lack of robust test assurances and documentation by regulatory authorities which prevents these products from being specified.
Australia
There is an emergence of suburban-scale urban regeneration projects, typically linked to new transportation infrastructure and a drive towards denser and more diverse built environments. Like elsewhere, sustainable, low carbon buildings that promote health and wellbeing are increasingly being asked for, particularly by the public sector. There is a move towards offsite construction to improve quality and reduce programme times. The construction industry has been reliant on imported materials, particularly from China, which can be of inferior quality. A new countrywide rule requiring architects to report on how local manufacturers and suppliers are being given the opportunity to work on public sector projects might help. The downside is this means more work for architects because of the reporting requirements.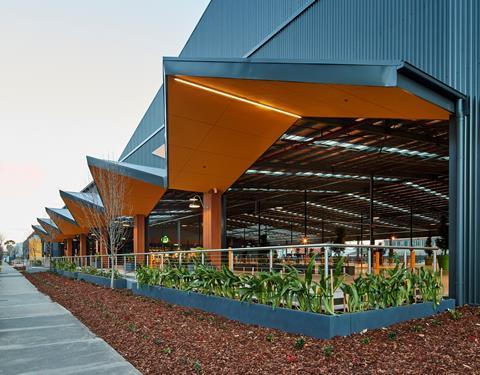 Philippines
There is a steadily growing demand for buildings that promote wellness and are more sustainable because of the pandemic. On the downside, there are not enough clients and developers engaging with this new agenda so it is a challenge finding local green products and there are long lead times for products sourced from overseas. The industry is being very slow in its adoption of digital technologies.
Intelligence from architects: Product specification report
1

2

3

4

5

6

Currently reading

Product specification for architects: International perspective

7

8

9

10

11