As construction marches relentlessly forwards into an ever-shinier digital future, spare a thought for the things we have left behind. Not to worry, we have preserved them for future generations in our museum of construction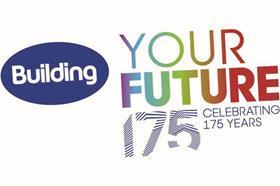 As Building celebrates its 175-year anniversary, we are looking ahead to the future of the built environment; exploring future challenges and substantial changes as the sector evolves. Over the next 25 years new technology will overturn what has gone before, and the reality is that we are already in the middle of what many call the fourth industrial revolution. Veterans of the industry have seen change on an unprecedented scale, and it is remarkable just how strikingly working practices have changed since their 1980s, 1990s and even 2000s counterparts.
Here, we ask several professionals about previous everyday tasks that are now archaic, obsolete or redundant, thanks to those technological advances.
1. The art of folding paper
In order to replicate architect and engineer drawings, blueprints were printed using a photosensitive chemical solution and dyeline paper, with ammonia solution used to develop the print. We no longer need to inhale dangerous levels of ammonia to get drawings out to clients, largely thanks to CAD drawings and, more recently, 3D modelling software.
"Even in the 1980s we used to go out for a leisurely lunch to the local Camden Town Greek on Fridays, get back to the office to print the week's work and fold by hand the dyeline prints, stinking of ammonia, and then have to cycle to the all-night post-office by Trafalgar Square as the local office had shut." Robin Nicholson, Cullinan Studio
"At around 3pm we would head into the print room where Rita, a woman who had inhaled so much ammonia in her life I suspect that she must have hailed from Jupiter, would be singing happily to herself. I would hold my breath, nip in and collect my pile. Missing the mail man meant a fate worse than death (we don't do bollockings like in the olden days either) and so pace was of the essence. So, quick as you like, you start: half the drawing, fold, bend back on itself, fold, half in the other direction, fold; done, next. It did not usually take long until one hand, imprecisely placed, zipping up that fold line was surgically parted by the razor-sharp edge of the paper, and then the ammonia kicked in and added to the enjoyment…" Gerry O'Brien, AKT II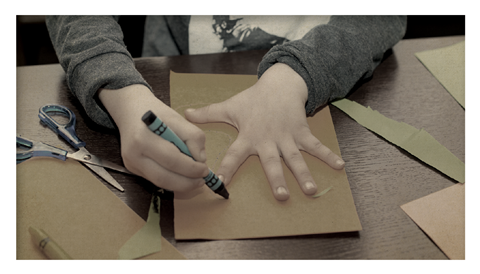 2. Going back to the drawing board
Going hand in hand with ammonia was the use of tracing paper. Before the introduction of CAD, and latterly 3D BIM models, any iterations of a design meant engineers literally had to go back to the drawing board…
"When I started as a graduate civil engineer, we sat on high stools at drawing boards, spent hours on manual iterations of complex design calculations with only an electronic calculator to help – and used Rotring pens and ink to draw up designs." Ann Bentley, Rider Levett Bucknall
"When I started out back in 1988, it was a completely analogue environment – scale rulers were used to manually measure from drawings and scraps of paper." Mark Farmer, Cast Consultancy
"QSs these days don't need to use their scale ruler to measure building drawings. This is an artform I think is being lost. While graduates learn theory and management skills, they miss out on some core traditional skills such as measurement or reading a drawing. We wouldn't want to go back to using the scale ruler, but graduates need to understand the principles of what we measure and why." Mash Halai, John Rowan and Partners
"I do not miss having to draw every elevation of every room in a building by hand on tracing paper with a drawing board and T-square, then after a meeting with the client having to alter every single sheet by hand, erasing ink lines with a used razor blade, burnishing the area with the back of the fingernail and trying to get the amended lines not to bleed before printing and folding them." Robin Nicholson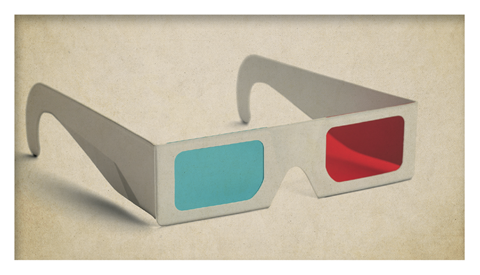 3. 2D
Even the use of computer-aided design (CAD) software, in use in one form or another since the 1970s, has evolved. The more advanced 3D modelling, and more recently virtual construction modelling, has left the older 2D drafting systems behind, drastically reducing the design cycle.
"When I started working as a graduate engineer in 2005, all drawings were produced in 2D CAD. If my team were designing a site and something had to be changed, that would mean having to manually edit many other drawings that were impacted by the change, like notes, labels and associated engineering within the drawings, which could easily lead to human errors. The introduction of 3D designs has eliminated a lot of those issues." Chris Thorn, Aecom
"Through "live design" software, the client is able to sit in front of a large screen and the designers complete the design live in front of them. This includes 3D internal and external layouts. This reduces by half the time it takes builders to create the plans and get them signed off." Brian Berry, Federation of Master Builders
"From a construction industry-specific perspective, the biggest step change I remember happening in my early career as a surveyor was my first desktop computer and measurement digitiser, which turned up in the early 1990s. It could be used with paper drawings to automate two-dimensional measurement. Eventually, digitisation linked to on-screen CAD files. This was the beginning of the 25-year journey towards the 3D, 4D and 5D integrated models that are now being used in our industry. The scale rule all of a sudden became redundant." Mark Farmer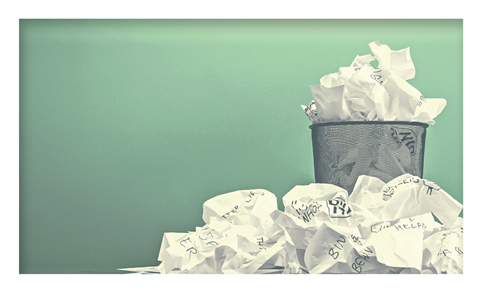 4. Time-consuming trial and error
Advancements in the last five to 10 years have allowed tweaks to a design to be evaluated in minutes. In particular, visualisation tools mean that an iteration can be tested in real time, rather than drawn up manually.
"The continuing advance towards 3D in design and modelling software has revolutionised how architects, designers and planners are able to communicate and test their designs in digital representations of the real world. Software now means it is easy to quickly create and test many different iterations of a design and even score them against key performance indicators to determine the optimal solution, vastly reducing the time needed on key aspects of the process such as proving viability and dashboarding key project data." Sean Cleary, Broadway Malyan
"Headset virtual reality (VR) is the most immersive means of interaction. Tablet-based VR images, which create inclusive discussions about the light, are also becoming increasingly useful tools. The location and scale of lighting equipment in a 3D visualisation can be clearly understood within the context of VR images and models, allowing practical issues to be discussed and resolved far more effectively than with conventional techniques, which often involve subjective decisions or guesswork." Keith Bradshaw, Speirs + Major
"In the past, engagement with the people we design buildings and spaces for has often been superficial, more asking for endorsement than truly understanding people's needs. We're able to make better informed decisions through understanding human experience and needs with a human-centred design approach – using digital tools to analyse behaviour and emotional intelligence, reach more people and really get under the skin of a project brief." Philip Watson, HLM Architects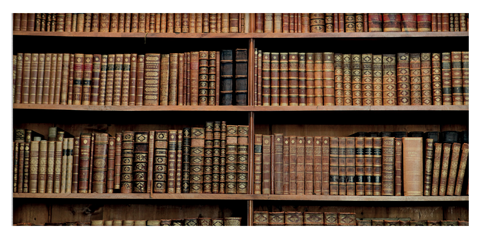 5. Libraries
The digitisation of the industry, along with advances in technology, has changed the way we work. By far the most obvious benefit is the sheer amount of time we save, particularly when looking up technical or planning information.
"We had a library – with a librarian – for codes of practice and product information when I started in the 1980s." Ann Bentley
"Our technical product data was a hard copy office library of trade catalogues and compendiums that you would thumb through to help specify construction detail." Mark Farmer
"Gone are the days of trawling the office technical library. Now we have all the latest up-to-date information just a search away on our desktops or mobile devices." Paul Sherwood, John Rowan and Partners
"The dust on your hands came from sitting in a library sifting through reams and reams of planning reports to committee and late dated minutes of those meetings." Al Watson, Taylor Wessing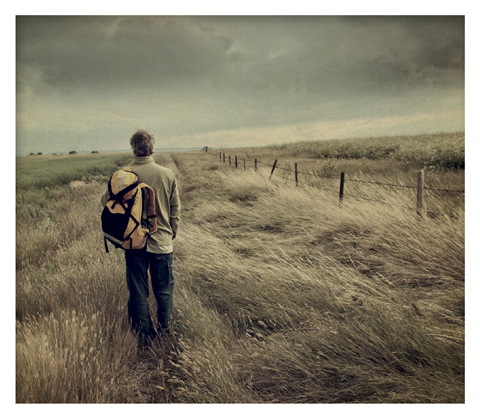 6. The great outdoors
The site visit has completely changed, too, in myriad ways. Some early site visits are now obsolete, completed entirely via GPS and Google and drones…
"Thanks to the digitisation of environmental consultancy, the days are gone where ecologists find themselves standing outside in the landscape wondering where on earth they are or colouring in paper maps back in the office. All WYG ecologists are equipped with a smartphone and app that links to our central geographic information system." Mark Elton, WYG
"When visiting site in the 1980s and 1990s, we found our way there by using a map and on site PPE was not mandatory and rarely worn. There were no female toilets, and the male toilets were rank, we paid our site staff in cash, site injuries were commonplace." Ann Bentley
"We can now, for example, examine virtually any part of the world's surface and what is built upon it in detail in just a few seconds from a laptop computer or tablet, at work or at home." Peter O'Malley, LOM Architecture and Design
"Twenty-four years ago, arriving in London to start my career in planning law, you coloured your own plans, documents came in by way of fax, and site visits took place with wellies, hard hats, and clipboards. It was loud and muddy. While there is nothing quite as cool as a site visit, the early site view now is done via Google and GPS, Facebook sites, Twitter feeds, LinkedIn profiles, and algorithms. As a result? You get the deals done quicker, cleaner, and with greater insight." Al Watson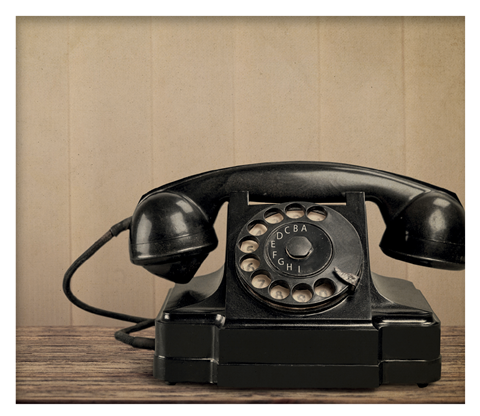 7. Lone working
Being contactable when out of the office is less difficult these days. Some may not necessarily see this as a good thing…
"I don't have to ask to borrow the 'company mobile phone' any more! Back in the 1980s the company's founder, John Rowan, invested in a mobile phone – it was at least the size of a brick and was carried in a bag so large it looked as though it belonged to a military operation. Nowadays people aren't left alone on sites any more or to visit residents. Before the use of mobile phones and lone working protocols, lone working meant exactly that. You were on your own! When you went out to undertake a survey you wouldn't be back in contact until you got back to the office. As a young QS I remember being nervous surveying a supposedly empty multi-storey office building in Peckham but coming across clear signs of squatters who had broken in and were sleeping in there. You would feel very vulnerable in those days – needless to say, it was a very efficient survey." Mash Halai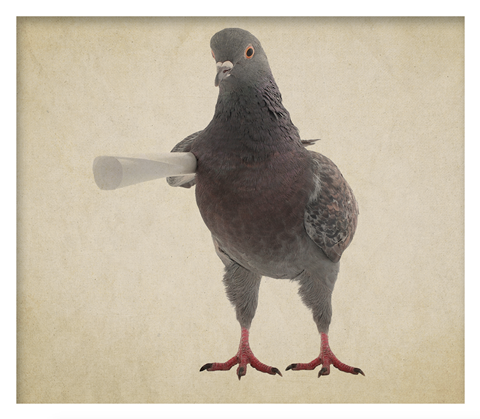 8. Snail mail
Are you on email? Of course you are. Communication has been completely revolutionised in the last 30 years. It's almost unrecognisable, particularly when we look back to working practices revolving around the postal service. You get pretty annoyed if you have to wait four days for a response to a text message…
"Back in the early 1990s, when I was a site agent running a large distribution centre project in Warrington, I recall a daily ritual that would shock any project manager running a building project today. I would write by hand a letter to the architect – who was also the client's representative – with a request for further information. I would then send this letter by post to the regional head office. This letter would be typed up by a secretary who would get the construction director to check it if he was in, and if he wasn't, it would have to wait until he was back in the office. The letter would then be posted to the architect, based in Cardiff. He would then write me a letter giving me an instruction, which he would post to me in Warrington. The process usually took four days from me writing the letter to receiving an instruction." Stephen Beechey, Wates
"We don't have to wait for architect drawings to arrive in the post anymore. Before email and the internet you would be sent the paper documents, which you marked up by hand and posted back. Nowadays this is undertaken on pdfs and file sharing platforms with built-in version control." Mash Halai
"Many of our meetings had to be in person [before being able to share images on a computer] – we'd show our drawings and talk through the design, because over a conference call a large majority of time was spent trying to make sure everyone was looking at the same part of a drawing. Not only was this time-consuming, but it was also confusing and led to many misunderstandings." Chris Thorn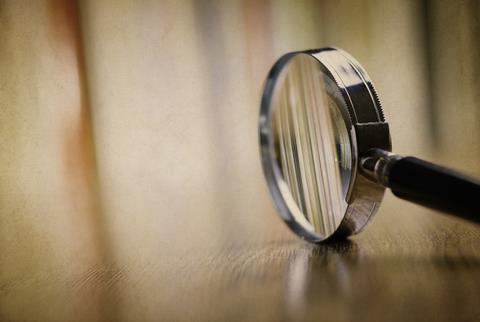 9. Hunting for information
As well as being able to send messages via email, we're able to send new iterations of designs instantaneously. Real-time collaboration has become seamless.
"The advent of wifi, mobile phone and email, replacing the fax machine, which in turn took over from the telex, means we now take global 24/7 communications for granted. I believe I am living through what history will regard as the second industrial revolution, in every way as impactful as the advent of the railway in Victorian times." Richard Steer, Gleeds Worldwide
"We did considerable work for a confidential bid six years ago for a huge masterplan in the Middle East and assembled quite the consortium to work on it. We were required to post the documents and seal the package… with a wax seal. Probably one of the more bizarre requests we've had! Needless to say we don't have a wax seal, so we used a sticker instead." Ken Shuttleworth, Make Architects
"Global connectivity has given the architectural profession a high degree of access to – and transparency of – information that would have been impossible to imagine before its arrival. 'Instant' communication, where data of almost any size and type can be sent, forwarded and returned from virtually anywhere in the world in seconds, has changed the notion of how quickly work can be done." Peter O'Malley
"It's commonplace for a WhatsApp group to be created for each project to share information and resolve issues instantly. These groups normally include the project manager, site manager, designer and client, as well as any other relevant stakeholders. It's much more instantaneous and timely than email." Brian Berry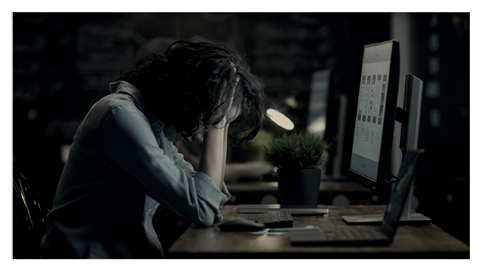 10. The late shift
Many of us can now work from anywhere in the world. But before this was possible, being stuck behind a desk with deadlines looming meant work-life balances were off-kilter.
"Working late in the office is becoming a thing of the past. With smarter working you can go home and see the family before finishing that critical task in the evening. The office is now always in your pocket, for us this is great and enables flexibility – helping people to manage their work-life balance better. But we have to be very careful that we don't over indulge on this flexibility." Paul Sherwood
Not all change is good…
"I have no recollection of time sheets when I started work, and the friendly tea-lady has been replaced with a self-service hot-water dispenser." Ann Bentley
"Sadly there are fewer face-to-face lunches and less networking. You can now network with contacts across the globe from the comfort of your desk, sofa or train seat via social media. Tweeting and status updating without dinner may make us healthier but are we happier? Let's not completely rule out the long lunch or late night just yet!" Paul Sherwood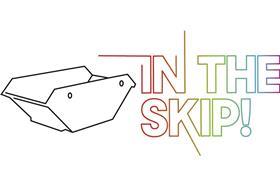 Museum of Construction 2043
What single thing would you consign to the skip of history? Attitudes, tech, policies, practices: if you hate it, we want to know about it! Use the hashtag #Building175 and #InTheSkip to tweet us what doesn't deserve to survive the next 25 years, or email building@building.co.uk
Building Your Future celebrates 175 years of the magazine. We are looking backwards in time to evaluate lessons from history, while helping you to look ahead and understand the fast-changing landscape to help inform your choices. We are asking ask how you want this industry – and the structures we build – to look in 25 years' time.
Postscript
With thanks to the curators of the Museum of Construction:
Stephen Beechey, group strategy director, Wates.
Ann Bentley, global board director, Rider Levett Bucknall.
Brian Berry, chief executive, Federation of Master Builders.
Keith Bradshaw, principal, Speirs + Major.
Sean Cleary, associate, masterplanning and urban design, Broadway Malyan.
Mark Elton, director environment, WYG.
Mark Farmer, chief executive of Cast and author of 'Modernise or Die'.
Mash Halai, chairman, John Rowan and Partners.
Robin Nicholson, member, Cullinan Studio.
Gerry O'Brien, director, AKT II.
Peter O'Malley, director, LOM Architecture and Design.
Paul Sherwood, equity partner, John Rowan and Partners.
Ken Shuttleworth, founding partner, Make Architects.
Richard Steer, chairman, Gleeds Worldwide.
Chris Thorn, principal technology and process consultant, Aecom.
Al Watson, partner, Taylor Wessing.
Philip Watson, director, HLM Architects.