We ask readers to share their visions of the construction industry in 25 years' time. Here, Gerald Morgan emphasises the centrality of logistics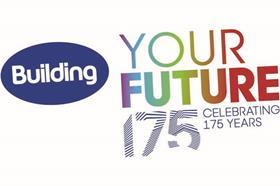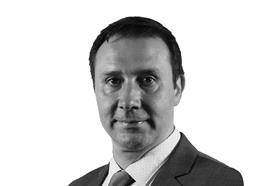 It is possible that some construction professionals reading this will not like the reality of what I am about to say. But it is a fact that while technologies continue to make us more productive, the world can only change as fast as logistics will allow it.
So, when we think about how the construction industry might look 25 years from now, we would be foolish not to consider logistics. There is much talk of AI and the "internet of things", but these advancements require vast amounts of data to allow them to make informed decisions—data that (even if it is being captured) is often too fragmented to provide a usable dataset. So let us instead focus on another aspect of the current trajectory of logistics.
This technology already exists, and the only barrier is that it requires a change of mentality
Modern methods of construction are not new but those methods continue to drive efficiency through process – and there is so much more that can be done.
Imagine this future: BIM designed buildings generating components fabricated simultaneously in factories, shipped and tracked to local preassembly facilities, consolidated and prepared for installation on site where large modular components are transported to the workface by skilled modern logistics teams wearing exoskeletons giving them the strength and stamina to hold components in place for final connections performed by professional assembly technicians.
Safe, efficient, manageable and simple to sequence. This technology already exists, and the only barrier to implementation is that it requires a change of mentality – the same change the automotive industry experienced 50 years ago.
Do you have a Thought for Tomorrow? Just send your name, job title and company, and 250 words to building@building.co.uk, with the heading "Building Your Future", answering these questions:
What would you like the construction industry to look like in 25 years' time?
And what needs to change to make that happen?
Postscript
Gerald Morgan is preconstruction director at Wilson James