We ask readers to share their visions of the construction industry in 25 years' time. Here, Blane Perrotton of Naismiths imagines a fairytale come true for the role of project manager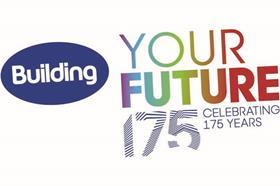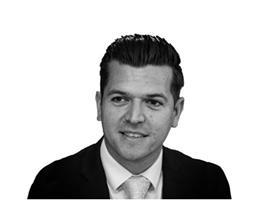 Even the gnarliest and most cynical characters from the building and construction industry (and there's no shortage of them) will be vaguely familiar with the fairy tale of Cinderella.
Cinderella, the neglected daughter, shunned by her stepsisters, captivated the heart of Prince Charming at the ball, saw her true worth recognised, and ultimately prevailed.
Before you think I've completely lost the plot, I'm simply saying this is a fairy tale ending I'd like to see within the project monitoring sector.
Because as things stand, project monitors are the Cinderellas of the construction world themselves — overlooked, undervalued and their worth not properly recognised.
Precisely why remains a curiosity. After all, project monitoring is a profession that is critical to ensuring developments happen on time, within budget and as frictionlessly as possible – vital given the ongoing supply deficit and volumes of residential properties currently being built.
For the lenders whose funds — often to the tune of tens or even hundreds of millions of pounds — are being monitored, project monitoring is a critical layer of protection and plays a vital role in ensuring that all-important exit.
A poorly monitored project, by contrast, can cause lender and developer alike a lot of pain, both financial and operational. But as things stand, the value of project monitors and importance of the role they play has yet to be officially recognised in the industry.
This is reflected by the fact that a lot of project monitors are simply retrained quantity surveyors, who need no formal qualification to work towards or standards to adhere to. They're effectively told by Company A or B that this is how it's done and left to it.
Now what I'm not saying is that the current ranks of project monitors are sub-standard. That's not true and, for a company like ours, which does a significant amount of project monitoring, would be a spectacular Gerald Ratner moment.
But as a business that project monitors developments of all sizes around the UK, both residential and commercial, we're keen for things to change and for there to be a formal qualification for project monitors – one that recognises the value of the work they do.
There's a practical reason for all this, too. With the number of lenders and developers growing by the day, the risks of poorly monitored projects coming off the rails have increased dramatically. Against this increasingly frenetic backdrop, there has never been a better time for the industry as a whole to agree to act.
And while there have been noises from the top of the industry about improving training opportunities for project monitors beyond the current guidance notes, it's high time these noises translated into words — and then action.
As things stand, our industry has a worrying blind spot, and until it's removed through consistent training and a formal, industry-wide qualification, the risk of projects hitting speed bumps remains higher than it needs to.
A formal and officially recognised industry qualification would also create interest and attract even more people into the sector, which is a worthwhile goal in itself.
Overall, the vast majority of project monitors today are performing an excellent job, day in day out, for lenders around the country. It's simply time the value of their work was formally quantified – and recognised.
Do you have a Thought for Tomorrow? Just send your name, job title and company, and 250 words to building@building.co.uk, with the heading "Building Your Future", answering these questions:
What would you like the construction industry to look like in 25 years' time?
And what needs to change to make that happen?
Postscript
Blane Perrotton is managing director of Naismiths