We ask readers to share their visions of the construction industry in 25 years' time. Here, Martin Hook champions the role of R&D in every aspect of a business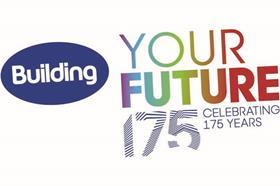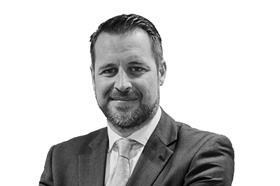 Championing British tradition, the construction industry came to a standstill during recent adverse weather conditions.
However, this is no anomaly – the construction sector has seen a contraction during the last nine months. The House of Lords has just launched a select committee to examine the sector's poor productivity.
We need to get the ball rolling again and research and development (R&D) tax incentives should be playing a greater role in achieving this. But for this to become reality, the industry's approach to R&D has to change.
The government has set aside £2.3bn a year to support R&D
There is a long-standing perception that R&D is restricted to those in white lab coats. This is not the case. The Government is openly encouraging businesses to undertake R&D and has set aside an extra £2.3 billion a year to support this; money the construction industry should take advantage of. There are plenty of benefits – R&D can be used to develop new building materials, design specialist machinery and technology, reduce wastage, improve durability and even take the form of employee training. Investing in the research that will support these advancements will serve to increase productivity, both for individual businesses and the industry as a whole.
Management teams must get their heads around how to use incentives and understand the full extent of what constitutes R&D and what subsequently qualifies for the incentives.
Once businesses have a firm grasp on this, they can factor these into their annual calculations and make better use of money that is tied up. In tandem with this, firms should have a system of ongoing tracking to record all innovations – ensuring they claim for every liable penny.
Recently, for example, we had a client who was developing a new type of brick. Production of the samples took many hours to heat in a large oven. The client had factored in the materials and the time for R&D but had completely missed the fact that they can claim for the vast energy bill incurred in the production process. Once businesses become aware of the finer details, they can make better use of the Government's initiative to support both much-needed innovation and the bottom line.
Do you have a Thought for Tomorrow? Just send your name, job title and company, and 250 words to building@building.co.uk, with the heading "Building Your Future", answering these questions:
What would you like the construction industry to look like in 25 years' time?
And what needs to change to make that happen?
Postscript
Martin Hook is managing director of Ayming UK