We ask readers to share their visions of the construction industry in 25 years' time. This year's MIPIM ignited the debate around the future of the property sector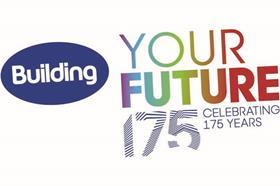 Determined to trail-blaze new trends in the property sector, this year's MIPIM aimed to ignite debate and drive the dialogue concerning the future of the industry. In their presentation on the future workplace, Equiem's Adam Malik and Knight Frank's Mike Thornton focused on a key driving factor – changing demand. For millennials, for example, it's not just about money, it's about lifestyle. Colin O'Reilly from Qube agreed, claiming that those just entering the workplace have grown up with technology and are "underwhelmed by the technology available in our offices".
WeWork has capitalized on the fact that people, young and not-so-young, are looking for an emotional connection to a space, in addition to the technology that will facilitate a great user experience. In line with this, 'placemaking' is a relatively new buzzword on the property realm's radar; it describes the approach behind ensuring a building connects with a community, a place, or even a city.
Tech plays a key part in this endeavour and this new focus binds the property sector to the unified communications and collaboration (UCC) market that, according to a report by Global Market Insights, will be worth over $57bn by 2024. Andrew Mawson, founder of worldwide workplace consultancy Advanced Workplace Associates, believes this growth is testament to the fact that there's a growing trend towards organisations embracing mobile and flexible working; a trend that has stemmed from technological advancements and initiatives, including the proliferation of mobile, connected and 'bring your own' devices.
Leesman has surveyed more than 300,000 employees worldwide across 2,000+ workplaces. The data reveals that only 57 percent can agree that the design of their workplace enables them to work productively. One reason for this might be down to organisations providing poor space information to users. According to Boston-based consultant CEB, businesses lose $31 million per annum because employees don't have the information they need to find a suitable work station. In light of this, occupiers are now hungry for data-driven solutions that will give people the tools to choose a space that is best for their preferences. Platforms such as Freespace exist to meet this demand.
'Boldness' and 'imagination' were the key words that underpinned MIPIM 2018. Tech and data, it seems, presents an opportunity to fuel this boldness and this imagination. The advanced part of the real estate and construction community is looking at the science behind data analytics to see where they can take a project by zooming in on the people and envisaging how a building will support a particular community. We're just at the beginning of the journey but perhaps tech and data will help pave the way…
Do you have a Thought for Tomorrow? Just send your name, job title and company, and 250 words to building@building.co.uk, with the heading "Building Your Future", answering these questions:
What would you like the construction industry to look like in 25 years' time?
And what needs to change to make that happen?
Postscript
Jo Sutherland is account director of Magenta Associates, the communications specialists for the built environment