Drawings detail plans for London landmark's future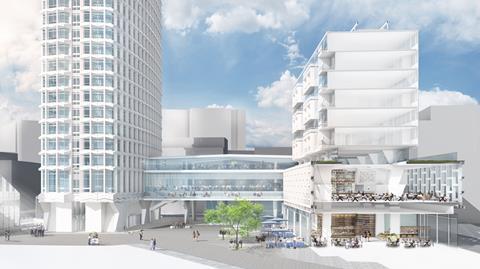 Centre Point
Developer Almacantar has unveiled the first sketches of its proposed scheme for London's iconic Centre Point.
The plans demonstrate a new public piazza, with the Richard Siefert-designed tower becoming a high-end residential scheme, moving away from its current bias toward offices.
Almacantar, which is run by former Land Securities director Mike Hussey, commissioned architects Rick Mather and Conran and Partners to come up with the plans.
It bought the building, at the junction of New Oxford Street and Charing Cross Road, last year.
At the time, it said it was keen to look at opportunities to improve the "public realm" around the site, adding that arrival Crossrail to Tottenham Court Road would boost footfall in the vicinity to some 200,000 a day - the same level as Oxford Circus.
Planning permission for the work is expected to be sought in the coming weeks.