The ArcelorMittal Orbit is a third of its way to becoming London's tallest sculpture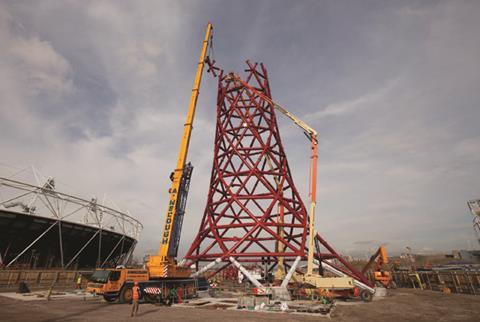 The £19m ArcelorMittal Orbit beside London's Olympic stadium has reached a third of its total height.
Designed by Anish Kapoor, the 115m-high, 14,000-ton sculpture will be the tallest in London and one of the largest in the world.
Visitor numbers are expected to reach 1 million a year by 2012. Sir Robert McAlpine is contractor.