Planning minister Nick Boles calls for more open land to be developed than is currently the case and slams modern housing as "pig ugly"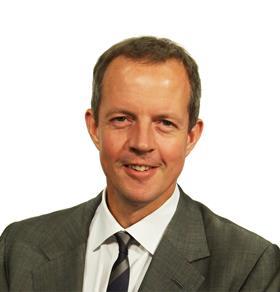 Planning minister Nick Boles has called for a third more land to be developed for housing than is currently the case and has slammed modern housing developments as "pig ugly".
In an interview with the BBC's Newsnight, to be screened tonight, Boles compares the "right to a home with a little bit of ground around it to bring your family up in" with other basic rights such as education and healthcare, and calls for more land to be opened up for development.
He says: "We're going to protect the greenbelt but if people want to have housing for their kids they have got to accept we need to build more on some open land.
"In the UK and England at the moment we've got about 9% of land developed. All we need to do is build on another 2-3% of land and we'll have solved a housing problem."
Boles says the problem in the past has been modern housing, which is "pig ugly". "Land is expensive but to some extent [developers] are just lazy. They didn't talk to local people or get involved enough. But also it's just bloody expensive to build because land is expensive," he says.
"The built environment can be more beautiful than nature and we shouldn't obsess about the fact that the only landscapes that are beautiful are open - sometimes buildings are better.
"I think everyone has the right to live somewhere that is not just affordable but that is beautiful and has some green space nearby."
"There's a right to a home with a little bit of ground around it to bring your family up in."
Boles says part of his job is to address the arguments of those who oppose development in their area. "It's my job to make the arguments to these people [people who oppose development] that if they carry on writing letters their kids are never going to get a place with a garden to bring up their grandkids.
"I accept we haven't been able to persuade them. I think it would be easier if we could persuade them that the new development would be beautiful."