Lend Lease wins First World War galleries work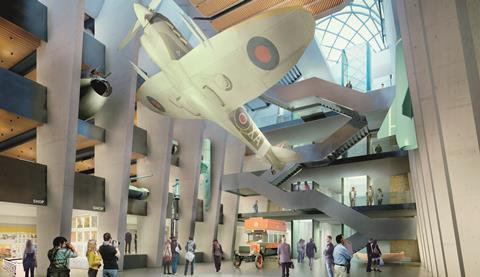 Imperial War Museum 2
Imperial War Museums has appointed Lend Lease as construction manager and principal contractor for its £35m project to create new First World War galleries at its main venue.
The work, timed to meet the 100th anniversary of the conflict's 1914 outbreak, will allow significantly more space to be devoted to the First World War Collection at Kennington.
A broad range of artefacts and memorabilia, including personal items such as soldiers' letters and diaries, will be displayed in new interactive multi-media displays.
Lend Lease will manage the procurement and delivery of the trade packages for the base build as well as the enabling works, demolition and exhibition fit-out elements.
Executive director for project management and construction Michael Dyke, said the work would transform one of the nation's most internationally renowned cultural institutions.
"Coming hot on the heels of our appointment to transform the National Theatre, this appointment underlines, once again, our acknowledged expertise in delivering sensitive refurbishment projects at sites of major cultural significance," he said.
In addition to the new galleries, the Imperial War Museum redevelopment programme also includes the revamping of the museum's main atrium.