Columbia University's new Manhattanville campus has championed a policy of inclusiveness not only for its students but also in the construction teams that built it. Ike Ijeh reports from New York on how using minority employment targets works in practice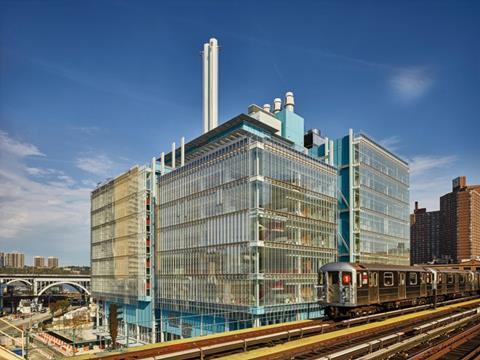 Waterloo Bridge is one of the most famous locations in London – but what is less well known is that it was almost entirely built by women, its workforce the result of male military conscription during the Second World War. In 1945, women were a rarity in the world of construction, accounting for just 3% of site workers. But today the figure is barely 1%.
This picture is mirrored in the US. There, women make up just over 9% of the total construction workforce. In the UK the figure is 11%. The situation is similar when it comes to under-representation of ethnic minorities within construction, too. In the UK approximately 13% of the construction workforce comes from an ethnic minority. In the US, despite the fact they constitute a far greater proportion of the population than in the UK, only 8% of the construction industry is black or Asian.
There is always a degree of discomfort when assessing people on the basis of characteristics over which they have no control, such as race and sex. Which might be one reason why by and large British cultural sensitivities generally avoid any formal legislative or contractual requirement to directly force greater diversity and representation in the workplace. Not so in the US, where minority empowerment is politicised to the degree where it is virtually an industry in itself. And one of New York's latest construction projects – a new campus for Columbia University – provides a valuable opportunity to see such practices in action.
On target?
The new Manhattanville campus in West Harlem is a massive 17-acre, $6.3bn (£4.9bn) expansion of Columbia University. The university's traditional campus is in the neighbouring and marginally more affluent Morningside Heights in a collection of grand beaux-arts buildings around half a mile south. So this expansion marks a major geographic and symbolic shift into a very different part of the city.
With its glass and transparency, the new architecture reflects this. Of the four blocks planned for the expansion, two have been completed and officially opened earlier this month. They have both been designed by the Renzo Piano Building Workshop. The largest is the 340,000ft² Jerome L. Greene Science Centre, a new teaching, laboratory and research hub.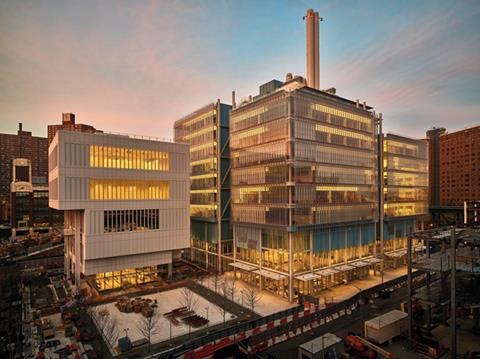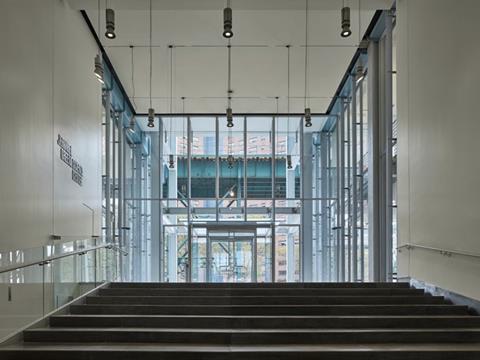 The second is the adjacent Lenfest Centre for the Arts which provides 60,000ft² of performance, exhibition and gallery space for the university's renowned arts programmes.
But what is interesting about these projects from a social and contractual perspective is the fact they achieved key targets for employing minority-, women-, or locally-owned (MWL) businesses. During the project 35% of building contracts were awarded to MWL-owned companies and 40% of the workforce came from MWL groups, meeting the targets the university set. The target is not set by the state federal legislator but is entirely voluntary.
The definition of local was any business based in any of the 17 codes north of 110th Street, the fabled thoroughfare that separates gritty Harlem from the affluent environs of Central Park.
While Harlem has undergone significant regeneration and gentrification in recent years, it still has high levels of deprivation and under-employment, conditions not normally conducive to providing the skills and workforce a project of this scale demands.
While MWL prioritisation may seem a radical programme to British eyes, it is more commonly used in the US, particularly on central government construction projects. However, these schemes tend to set MWL targets in the region of 20%, a figure that Columbia has far exceeded – and it further supports MWL-owned construction businesses with a mentorship programme. The Columbia Manhattanville campus therefore provides a fascinating case study of how the supply chain can essentially be engineered to produce a labour market that satisfies wider socio-cultural goals.
Overleaf, three key participants give an account of their involvement within the project and assess what impact they believe the MWL employment programme had on the both the construction process and the local community.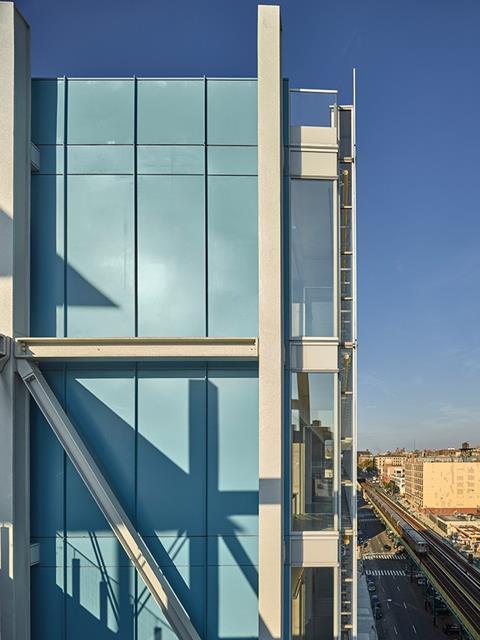 Risks and rewards
So, what are the dangers and merits of such a programme? Columbia University insists that the MWL programme did not increase project costs. The statement is perhaps all the more surprising for the fact that a construction management form of contract was used, a procurement route that remains popular in the US, despite its reputation for exposing the client to additional risk.
There are compelling arguments for and against MWL. Clearly the under-representation of women and ethnic minorities in construction reveals a profound imbalance, which MWL quotas – at least statistically – successfully address. But can positive intentions ever be used as a reason for segmenting by sex, race or postcode? Some believe true equality comes as an impulse rather than an instruction and artificially representative statistics in one area might in fact act as conscience-soothing cover for discrimination to flourish unchecked in another.
And fundamentally from a procurement perspective, how difficult is sourcing MWL firms and personnel to incorporate into a build programme? Columbia insists that the adherence to the programme did not increase costs, but it is difficult to see how the additional training, mentorship and tender-stage scrutiny the programme required could have been administered on an entirely cost-neutral basis.
But even if, hypothetically, MWL programmes such as these do have a cost and programme impact, can they still be considered worthwhile as part of wider social pursuit of equality within the construction industry? As far as Columbia University is concerned, when faced with a previously disenfranchised and marginalised host community now directly engaged in its own improvement, the answer is an unequivocal yes.
See below for interviews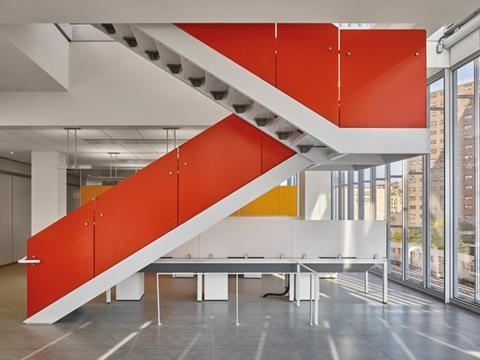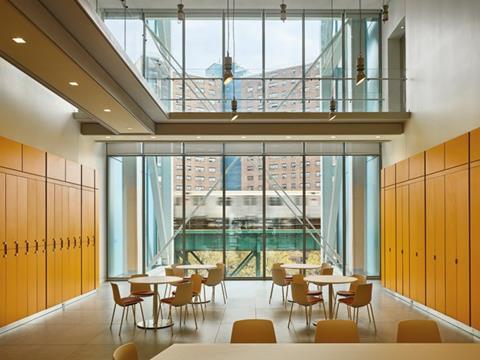 The client
Marcelo Velez is vice-president, Manhattanville Development, Columbia University Facilities and Operations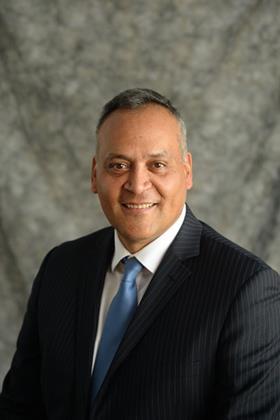 We're not the only institution to pursue a MWL programme but we're very proud of the percentages we've achieved. However, it did set us a number of unique challenges which we had to overcome first.
One was to do with the nature of the build. The geological rock strata underneath most of Manhattan are very close to the surface, this is one reason why New York has so many skyscrapers. But in this part of Manhattan the opposite is the case, the rock is set very deep in the ground.
As well as this the building incorporates three deep-level basements. All of this meant we had to devise a very complex combination of slurry walls, bracing and tie-backs for the excavation. This required specialist concrete and foundations subcontractors but unfortunately there aren't many specialist MWL concrete and foundations subcontractors around.
So we did something we did across the project, we broke it down into a series of smaller packages that we could more easily market to the MWL community and which they were more confident of taking on. Also, this gave us a degree of flexibility when, despite all the amendments and revisions, we still couldn't find a MWL-owned firm to perform a specific subcontracting role, we could award it to a firm that had a majority MWL workforce.
But this wasn't just a contractual exercise; we implemented a whole host of supplementary initiatives to support the MWL programme. We created a mentorship scheme whereby small MWL firms could gain access to seasoned professional expertise to improve their skillset and we also created training programmes in the community to build up the local talent base. What was most important was to maintain a constant chain of communication with the MWL firms so we could monitor progress and quickly flag up any problems or concerns. Without these additional measures, the programme would never have worked.
The site worker
Valerie Adams is a subcontracting carpenter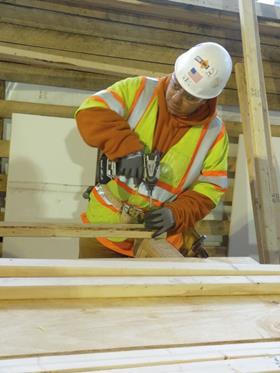 I'm the mother of four children and the male colleagues in my immediate circle admire, commend and praise me for doing a good job while balancing my responsibilities as a mum. I love working with my hands, building things and seeing the end product. I also feel a special connection with this assignment. At Columbia, with all of the trades working together, it feels like a big family. I'm more comfortable here than at sites I've worked with in the past, everyone helps one another.
Within the walls of the Jerome L. Greene Science Centre there will be research on the brain and on diseases such as Alzheimer's that could potentially be life-changing. Knowing that my fellow trades and I built the place where that could happen makes me proud. There's also a positive impact on the local neighbourhood. People from all over the world are being drawn to Harlem and reviving its multicultural legacy. I feel good that I'm helping to rebuild a part of home. And in the future, my kids can look at the campus and say: "My mum helped build those buildings."
The main contractor
Steven H. Sommer is senior vice-president / principal-in-charge, Lend Lease (US) Construction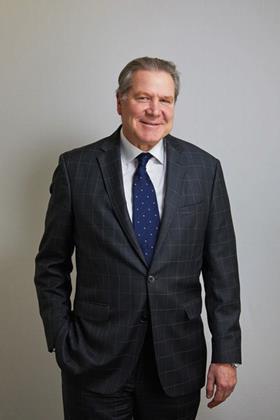 The nature of this project, and particularly the complex foundation and excavation elements, required us to appoint a series of specialist key subcontractors. The MWL community couldn't really support this level of specialisation so this emerged as one of our earliest challenges. We had to work very hard to identify the smaller packages into which we could break the project to make it more manageable; this included packages like lifts, curtain wall and basement slurry wall.
Another challenge came in the form of unions. New York City has a heavily unionised workforce and there are a number of construction unions, almost all of which operate a "first in, first out" policy, which essentially means the person who's been waiting longest for a job gets first choice on new positions, regardless of race or gender. Additionally, the unions were very reluctant to be seen to be doing anything that could even be remotely construed as segregation, even if from our point of view it was obviously well intentioned.
Our solution was to negotiate new arrangements with the unions that essentially allowed for special circumstances. These included collective bargaining and project labour agreements that involved measures like reduced hourly pay for workers employed in contravention of "first in, first out" and the payment of additional premiums for hiring MWL firms when equivalent workforce capacity existed elsewhere.
Did this limit the supply chain? Not so much, but it certainly made it more focused. Did it increase risk? Absolutely, without a doubt. We had to embark upon a more detailed evaluation process of bids to make sure they conformed to MWL criteria, but still had the skillset to execute the role. This added additional time to the beginning of the project. Plus we were working with subcontractors who were sometimes more inexperienced than we would normally find, all of which exposed us to significant levels of risk and threatened to disrupt the balance between time, cost and risk, which, as main contractors, is the basis of everything we do.
But we mitigated these risks by taking a strategic approach. We provided training, mentoring and outreach that increased the MWL skillset and gave us more confidence in the quality of the work. Now the buildings are completed the benefits are clear. The area has been comprehensively improved, our involvement with the local community has generated tremendous goodwill and, through training and engagement, and we've turned around the lives of some hardened, criminal young men.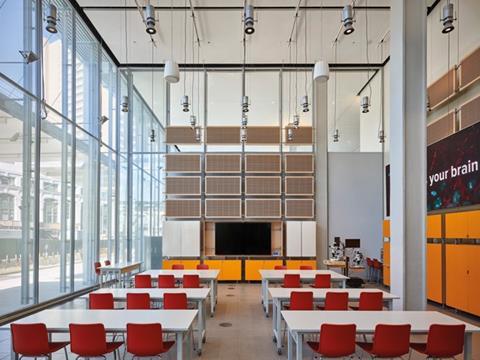 Project team
Client: Columbia University
Architect: Renzo Piano Building Workshop
Executive architect: Davis Brody Bond
Structural engineer: WSP
Services engineer: JBB Consulting Engineers
Main contractor: Lendlease