John Puttick tells Building about Ken Shuttleworth's wise words, Preston bus station and Renzo Piano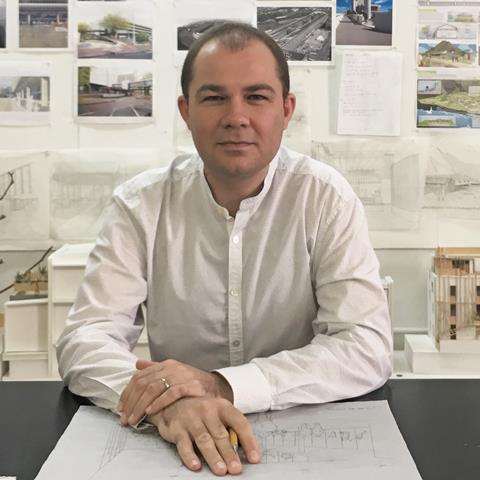 What has been your biggest career challenge?
I started our practice five years ago from my spare bedroom, with no team and very little work. Less than a year later, I won the competition to refurbish Preston bus station – the biggest building of its kind in the UK. It was a big step up.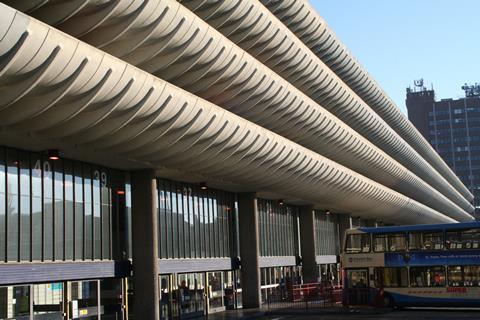 If you could change one thing about the industry, what would it be?
The structure of the industry instils conflict between people who design buildings and people who build them. We want to be deeply involved with the construction of our projects, so are always trying to break down those barriers.
Why did you choose construction as a career?
I always loved drawing and making things – and once I found out what architecture was about it was so rich and complex that I found it totally fascinating. I still do.
What are you most proud of working on?
We have just finished our first significant new-build project: a £6m youth centre bringing incredible facilities to young people in Croydon. I'm very proud of both the building and what it contributes to the area.
Most helpful advice you were given?
When I started out, I was quiet and reluctant to talk in meetings. I remember Ken Shuttleworth telling me: "You should just say what you think – people will listen, you know".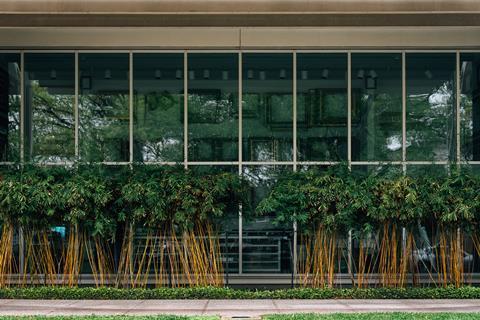 What is your favourite building in the world?
I love the Menil Collection in Houston, Texas, designed by Renzo Piano. It is forward-looking, generous and humane – somehow perfectly suited and also slightly alien to its surroundings.
What do you think your best quality is?
I think this is something only other people can tell you.
What trait do you most dislike in yourself?
A complete inability to do paperwork.
And in other people?
A slavish insistence on bureaucracy.
What advice would you give to a starter in your profession?
Architecture is an incredibly rewarding field to work in - so long as you really love it. If you do, throw yourself into it without restraint.
Who do you most admire in the construction industry?
Historically: Frank Pick, who transformed London's public transport infrastructure in a way that continues to define our city. Today: the architect Renzo Piano.
What famous building do you wish you had worked on?
The 1972 Munich Olympic Stadium - it's an incredibly original and optimistic design. Plus I could have learnt a lot about tension structures from Frei Otto.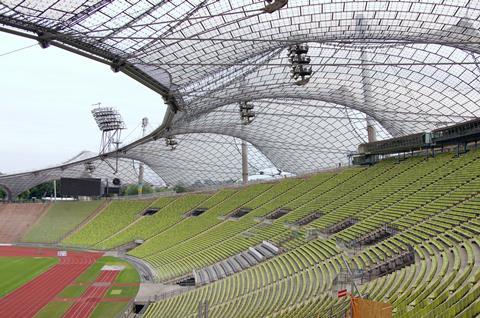 Which famous building do you most dislike?
Penn Station in New York. The original building was extraordinary, but was knocked down and replaced with something dark and confusing. It exemplifies a long trend in transport buildings, which should be open and welcoming.
What do you think your best quality is?
I think this is something only other people can tell you.
What trait do you most dislike in yourself? And in other people?
In myself: a complete inability to do paperwork. In others: a slavish insistence on bureaucracy.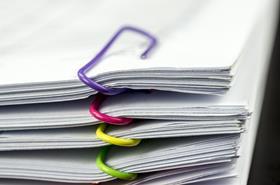 Do you have a life philosophy?
No - I'm mostly making it up as I go along.
Name three things that you like
Drawing, reading, running.
What's a secret skill we don't know you have?
I can speak Chinese - not fluently, but I can get around.
What's your most prized possession?
I have an enormous number of books and keep accumulating more. It's becoming a bit of a problem, but I struggle to let even one of them go.
Early bird or night owl?
I like to try to stretch both a little bit.
What's your favourite food?
I lived in China for more than five years and absolutely love Sichuan cuisine. I can't get enough of that "ma-la" hot & spicy flavour.
What would your superpower be?
Invisibility. If you can become invisible, conversely nothing is invisible to you. You can go anywhere and see anything.