The chancellor's focus on regional growth was in contrast to his national infrastructure announcements, which lacked an integrated and coherent approach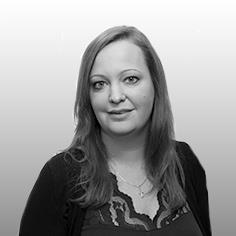 George George Osborne ended his Budget announcement this week with a front bench-rousing reference to Britain as the "comeback country", after reeling off what he views as the government's major successes in debt reduction and fiscal management. But for construction, Osborne's speech was more about playback than comeback, with only a handful of new measures to enthuse the sector in the final Budget of this parliament.
Chief among these was a collection of housing initiatives; notably the introduction of a Help to Buy ISA and confirmation of the location of 20 housing zones which will become sites for large-scale development. Although clearly neither of these will alone solve the fundamental shortage of housing supply, both are welcome steps towards addressing the problem - the first by helping affordability, which may stimulate some housebuilding in some areas, and the second by providing certainty over a cluster of future developments.
The Budget's biggest significance for the industry was the chancellor's continued focus on strengthening regional growth
Aside from these specific initiatives, however, the Budget's biggest significance for the industry was the chancellor's continued focus on strengthening regional growth. His drive to create a "northern powerhouse", begun last year, was underlined by making regional policies a central focus of his speech. His latest announcements on this theme, particularly a pilot scheme to enable Greater Manchester and Cheshire East to keep 100% of any extra business rate growth for local investment, emphasised that the country remains on a clear path to the development of regions through greater devolution of powers.
City leaders around the country have been unwavering in the belief that their ability to create long-term, joined-up economic strategies and development plans for their regions, including co-ordinated investment in areas such as infrastructure and housing, will enable far greater, and more sustainable, economic growth than a piecemeal approach to projects. The coalition's continued, albeit drip-fed devolution of powers that will enable this belief to be enacted is to its credit. However, there remains a worrying irony in the fact that the government itself still seems to employ a contrastingly disjointed approach to investment in measures that are needed for growth when it comes to the country as a whole.
The announcements in the Budget around capital investment and stimulation of development - talks over public funding for an £850m tidal lagoon in Swansea, the exploration of additional rail schemes to supplement HS3, and those 20 housing zones, to name a few - are all individually significant. But they lack the coherence of an infrastructure strategy that recognises the interlinked nature of several of the economy's biggest concerns: energy supply, housing supply and infrastructure that can genuinely support communities and businesses alike.
The view that a national infrastructure commission, charged with prioritising the UK's infrastructure needs and holding politicians to account on their delivery, is necessary for this shift in approach, has been put forward by Sir John Armitt and backed by Building's Agenda 15 campaign.
The issue of whether this independence threatens political authority too much remains an issue of contention among the main parties. But the advantage of having a joined up strategy in individual regions is apparently becoming an accepted truth for the parties of the current government, and surely this only strengthens the cause for a correspondingly interconnected approach to be taken on a national scale to the most needed types of development - however that is achieved.
Sarah Richardson, editor