Disappointment for institutional housing investors, but a surprise revival for the unloved Thames Gateway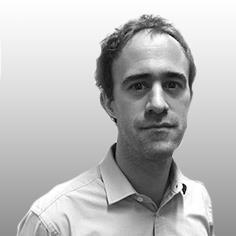 A mixed bag would be a fair description of Osborne's give and take 2016 Budget. Pressed by tough financial conditions on one hand, and by the cold politics of his future leadership bid on the other, Osborne seemed oddly constrained, his Budget without the sweeping narratives and bold reforms of previous years.
Thus for every positive step ± such as the reforms to business rates - there were also other more troubling initiatives, such as a revenue-raising hike in stamp duty on commercial property transactions, disguised as a reform aimed at making the system fairer.
Undoubtedly the Budget contained good news on infrastructure investment. However, at the moment, most of this money is going to the working up of plans, not construction itself. Encouraging, yes, but the reality is HS3 and Crossrail 2 are still a long long way away and eminently cancellable should the government change priority in a couple of years.
The most disappointing news was the stamp duty changes for residential investment properties. The whole industry, with government support, has worked hard to make so-called Build to Rent - the development of new homes for institutional landlords to buy and rent - work. For many, this sector looks to be the best bet for giving a structural boost to the UK industry's capacity for building homes. Osborne's decision adds 3% to the cost of every house purchase, making an already marginal scheme viability even tougher.
Prize for the most unexpected resuscitation of a previous government's policy goes to the news that Lord Heseltine will chair a commission to develop plans for growth in the Thames Estuary area. This appears to be a Lazarus-like raising of Lord Prescott's unloved Thames Gateway project, which was scrapped by the coalition in 2010 - many would say justly.