Brazil is a fast-maturing economy, but delays on World Cup projects highlight the importance of early QS involvement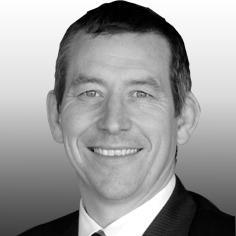 Brazil is a significant force in the global economy, enjoying growth rates above average world GDP growth in recent years.
The country of choice for the recent RICS 2014 international summit, Brazil's past, current and future plans surrounding the World Cup 2014 and the Rio Games 2016 still offer unprecedented opportunity for the UK property and construction sectors and we should not lose sight of this potential. However, the critical importance of early planning, an area that consistently falls under heavy criticism each time a country stages sporting events of this type, must be heeded.
The importance of Brazil to the property and construction market has been long recognised by the RICS. Our professional organisation established itself in Brazil more than two years ago, helping to pave the way for UK professionals in surveying and sustainability to take advantage of the growth prospects the country offers. The RICS governing council summit, held in Sao Paulo, reinforced the RICS commitment to the market.
I have no doubt Brazil will deliver, however I can't resist the opportunity to reiterate the importance of involving a cost consultant in the preliminary stages of any project
It is of course the World Cup 2014 and Rio Games 2016 that have been the catalysts for this growth. Brazil's government is undertaking infrastructure improvements across all the cities hosting these events together with plans to boost housing, transport, energy and telecommunications across the country.
Demand for infrastructure, supporting infrastructure and temporary venues is high and not all has gone to plan. Every country staging such sporting events of this size falls under heavy criticism for its planning but Brazil has particularly fallen foul of the critics. I have no doubt that Brazil will deliver, however I can't resist the opportunity to once again reiterate the importance of involving the expertise of a cost consultant in the preliminary stages of any project.
Sustainability expertise, one of the UK's key selling points and whole life cost modelling can be effectively addressed, creating a solid foundation of indicative costs and realistic timing plans; critical components for any project if it is to be successful.
As BIM grows more sophisticated and Soft Landings starts to take hold, the late engagement of a cost consultant is fast becoming a thing of the past. However the need for early, as well as earlier, engagement still needs to be acknowledged.
The theme of the RICS summit was The Future of Real Estate and Built Environment; a very apt focus given the planning that is no doubt already underway to ensure an appropriate legacy after what promises to be an incredible two years for sport and Brazil.
Lance Taylor is chief executive of Rider Levett Bucknall and a governing council member of the RICS