If companies in the construction sector are serious about addressing the issues of climate change and sustainability, they need to set wider, science-based targets that go beyond the industry standard, Stephen Hemmings writes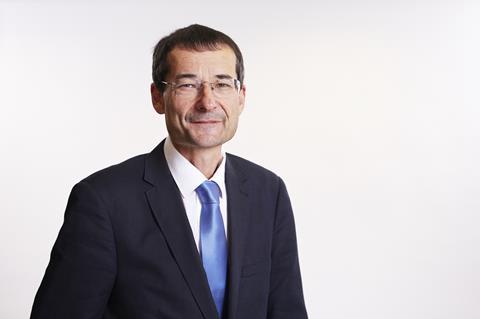 Building and designing energy-efficient homes and installing low-carbon heating certainly helps us move towards achieving net zero, but it is not enough. As a sector, the built environment still has a long way to go if we truly want to become more sustainable.
Many companies have committed to achieving net zero emissions, but what exactly does that mean? The understanding of net zero and commitment to achieving targets differs between companies, meaning that some in the sector might find it difficult to comprehend meeting government and global sustainability targets, which is why we must set our own.
Making the commitment
Following the Climate Change Act 2008, Etex committed to a far-reaching sustainability strategy that focused on reducing carbon emissions. This was in effect setting a "science-based target" for 2020 of a 35% reduction (relative to 1990) before the term was in common use.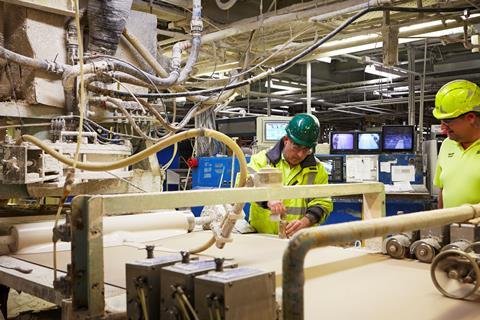 At the time, companies tended to look at incremental, generic targets, while others had no climate-related targets whatsoever. Since then, other companies in the sector including Marshalls, Heidelberg Cement AG and Morgan Sindall Group have understood the benefits of this approach and set their own robust, science-based targets.
Science-based targets are a set of goals with a clear route that a business commits to in order to reduce carbon and other greenhouse gas emissions. When setting out science-based targets, it is crucial that they are achievable and relevant to the company.
They should focus on the most relevant sources of both direct and indirect emissions from the company's activities. Progress will need to be reviewed regularly to ensure annual targets are being met, and if they are not, measures should be implemented to "close the gap".
Decarbonising construction
Our science-based targets predominantly address two key environmental issues that now dominate sustainable construction: climate change and the circular economy.
Central to climate change is the consumption of fossil fuels and carbon emissions which result from the manufacture of materials including steel, cement and glass and the operation of a building. Decarbonising construction processes is crucial if we truly want to make a difference.
As early as 2012, we stated our intention to decarbonise our business in line with the national plan for carbon budgets. By investing in efficient measures, training employees and adopting wider use of renewable energy sources, we have made significant advances.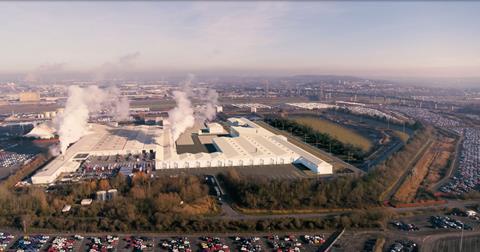 Last month, we reported a 17% decrease in carbon dioxide emissions per tonne in 2020 compared with 2010 and a reduction of 38% over the past three decades. These results are ahead of the sector's 10-year target (10%) and our science-based 30-year target (35%).
This achievement also means that the products supplied into the construction market have lower embodied carbon.
Closing the loop
Our sector is one of the world's largest consumers of raw materials and is responsible for vast amounts of waste. Instead of manufacturing products, using them and then disposing of them, we must think about what happens to the materials once the building is no longer in use.
Materials should be specified based on their potential to be recycled and reused, in addition to their performance, to reduce the entire life carbon of a project. However, if this is to work, the entire supply chain must commit to science-based sustainability targets and embrace the circular economy.
Our drywall brand, Siniat, has exceeded its recycling targets for 2020 by achieving 18.4% post-consumer gypsum content in its plasterboard, going beyond the 10% target set by the sector for 2020. This figure is expected to rise to over 20% in 2021 and 30% by 2025.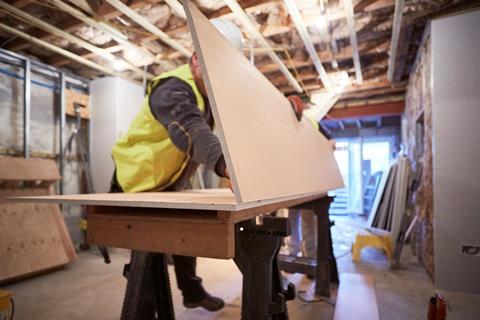 Overall, our closed-loop recycling efforts have increased by 742% over the past decade (2010-20).
Crucial to these achievements is a commitment to investment. We were recently given the green light to expand Siniat's Bristol plasterboard site to meet the growing demand for our products and accommodate our drive for post-consumer gypsum recycling.
The new £140 million facility will be state-of-the-art in terms of energy and resource efficiency, also harvesting rainwater, using solar PV and with electric car charging points and a fully electric forklift fleet.
Building ambition
We are now near the halfway point in the 60-year Kyoto process from 1990 to 2050. At the start of this journey, it was possible to make progress with quick wins and incremental improvements without departing too far from "business as usual".
After 30 years we have almost exhausted all these possibilities and need a change of mind-set to embrace more radical ways of working. To be successful in the low carbon transition we have to be prepared to invest substantially in new processes and technologies and the Etex investment is a first step towards this.
Nonetheless, our year-on-year results prove that by following a science-based approach, considering whole-life carbon costing and circularity of materials, companies can not only meet but surpass industry targets.
It is clear that time is against us so, if the sector is serious about tackling climate change and reducing its carbon emissions, we must commit to setting wider, more ambitious targets – and then fulfilling them.
Stephen Hemmings is head of environment and sustainability at lightweight construction manufacturer Etex