The government should use targeted VAT cuts to boost the construction sector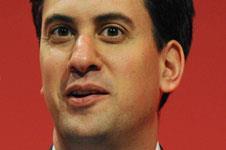 Ed Miliband has been criticised for his admission that Labour proposals for a blanket cut in VAT would lead to a temporary increase in government borrowing.
Any moves to cut VAT ought to be directly targeted at stimulating activity in those sectors of the economy that are struggling most - and where the Treasury is currently losing millions in tax revenue as consumers opt to pay cash in hand to rogue traders.
This is one of the key challenges currently facing legitimate building firms the length and breadth of this country. With VAT at 20%, many property owners are either choosing not to have building works done or else employing cowboys willing to "lose the VAT".
As borne out by experience in France and on the Isle of Man, a targeted cut in VAT on building repairs and maintenance would stimulate construction activity and increase tax revenue.
Rather than causing an increase in government borrowing, this policy would enable the Treasury to give an immediate stimulus to economic growth and bolster government coffers into the bargain.
Michael Levack, executive director, Scottish Building Federation