The level of complexity involved in the safe operation and maintenance of cranes is underlined by the length of time taken to reach a verdict over the Battersea tragedy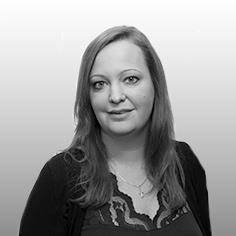 Ten years ago, after a fatal accident at a site in Battersea, construction led national headlines for the most horrific reasons. The collapse of a tower crane, killing its cab driver, Jonathan Cloke, and a member of the public, 23-year-old Michael Alexa, who happened to have chosen that morning to change the wheel of his car in the street where the crane fell, was a tragedy. And one which, in the public's eyes, was totally avoidable.
Despite huge strides in safety in general over recent decades, construction, as a sector reliant on powerful machinery, will always be associated with potential danger. Tower cranes - swooping high above cities, watched by their residents and workers - are evocative of that risk in the public's perception.
Thankfully, accidents like the one that occurred at Battersea have always been extremely rare, relative to the number of cranes in use. But, as Battersea showed, the consequences when something does go wrong are devastating. And, with Alexa the first member of the public to be killed as a result of a collapse, his death brought home the inherent potential risk cranes pose to those outside of the sector, as well as those within it.
The level of complexity involved in the safe operation and maintenance of cranes is underlined by the length of time taken to reach a verdict over the Battersea tragedy. This was delivered just last month, with crane operator Falcon Crane Hire fined £750,000 and £100,000 costs following years of technical investigation by the Health and Safety Executive (HSE).
At the heart of the verdict was, however, a simple truth. Falcon had been aware of a previous safety flaw when bolts failed on the same crane. It believed it had rectified the problem, but the process for investigating and escalating faults was inadequate and unclear.
A decade on, with a verdict finally reached in the case, whether such an event would be less likely to happen today is a crucially important question for the sector. Mainly, for the safety of its workers and the public, but also, for its reputation.
The scrutiny levelled at crane safety in the aftermath of the Battersea collapse by the HSE, public safety groups, MPs and - led by Building's own Safer Skyline campaign - the industry itself, led to immediate improvements.
Main contractors and crane subcontractors drew up much stricter internal procedures and best practice guidance on safety processes was revised, recommending that third party firms should be used for inspections. On top of this, a public register of tower cranes was introduced to prove that regulations had been met.
Since then, the register has fallen prey to the government's war on red tape - a move which, despite a government review concluding it was not making cranes safer, has attracted anger from safety campaigners.
But despite this high-profile backtracking, there are some significant lasting improvements to the industry's practices on crane safety. More firms are now using independent companies to check cranes, and there is a growing practice of main contractors carrying out an additional independent safety check, on top of that commissioned by the crane operator.
Nevertheless, these practices remain down to individual firms to follow, as they are not enshrined in law. And, as Battersea showed, it only takes one company to lack robust processes to ensure safety for a tragedy to unfold.
For this reason, the UK government should follow the example of some of its European counterparts, and intervene directly - making it a legal duty for a qualified third party to carry out thorough independent inspections when a crane is installed.
Crane safety has, with time, slipped down the public agenda. But the 10-year anniversary of the Battersea collapse should make us pause to reflect on the state of crane safety today - and it should not take another tragedy to make it a top priority again.
Sarah Richardson, editor