Barny Evans is principal consultant, renenwables and energy efficiency, at WSP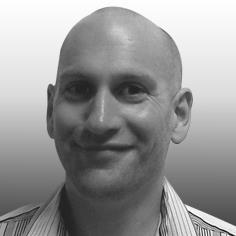 Barny Evans is a specialist in renewable energy and energy policy with nine years' experience in the area of energy and sustainability. He is a CIBSE low carbon consultant, low carbon energy assessor, BREEAM and Code for Sustainable Homes assessor.

Barny leads the renewable energy team at WSP providing policy advice, energy strategies for new and mixed-use developments and advice on the use of renewables on existing developments or as a stand-alone project both technically and financially. He has followed the developments on the zero carbon agenda, wider energy/carbon policy and the implications of this financially, technically and practically. He has also provided analysis of the current and proposed future EU and UK energy policy for WSP's utility clients. In the past he has worked with the UKGBC and Policy Connect on reports in this area.

He has contributed articles and analysis to industry press on a variety of issues including renewable energy and energy policies, most recently on the area of PVs feed-in tariffs, Renewable Obligation Certificates and allowable solutions.

In the past he led a sustainable energy built environment team in the provision of renewable energy studies, overall energy strategies, EPCs and Part L analysis. His knowledge of the complexities of building energy modelling, including SBEM and SAP methodologies and low and zero carbon technologies has been used in more complex developments where the impact and interaction of different measures can be counter-intuitive.