It will be vital to look at the Olympic construction programme and assess why it was successful – and if it could have been even better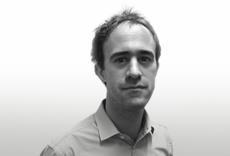 What a couple of weeks it has been for anyone involved in UK sport – and UK construction. As I was writing last week's leader, we had just secured our first gold medal. Now, as I write, we have 22 golds and are looking forward to a haul of well over 50 medals of all colours. A quite extraordinary achievement, and the torrent of personal victories will stay with anyone who has been watching the coverage or ventured down to the Olympic park.
The industry can be proud that this Olympic success has been built on the foundations of the fantastic construction programme undertaken over the past seven years by the Olympic Delivery Authority, its partner CLM, and the thousands of UK contractors, consultants and architects employed by them. A genuine triumph. Now is clearly not the moment to decry any of what has been achieved. But over the next months and years it will be vital to look in a clear-eyed way at what made the programme successful and, vitally, what went wrong or could have been even better.
The ODA's partner was paid far more than originally planned - up to 60% more. That's not necessarily a bad thing; by all accounts it performed very well, and its scope expanded when the public sector took on the construction of the athletes' village.
It is vital that both the public and private sectors learn from a successful major programme like the Olympics
But with a number of mega projects and big programmes on the horizon, it is surely right that serious questions are asked about whether this model is the right one (see analysis) – specifically, whether a model that has earned parts of the private sector good fees has managed to add to the public sector's capability to manage such projects in future.
Both the public and private sectors have to be able to learn from a successful major programme like the Olympics. Because if the sport in the past two weeks has taught us anything it's that lasting commitment to continuing improvement is what gives you those tiny but vital margins that mark the difference between success – at winning work, at finishing a quality job on time - and failure. In the current economic climate, learning that lesson is vital, and our Olympians can be an inspiration to us all.
See you on the beach
As the industry heads off for a well-earned post Olympics summer break in August, Building itself takes its annual holiday next week. We'll be back with another issue on 24 August, but in the meantime you can keep up to date with all the latest breaking news, comments and features online, as ever, at building.co.uk and via our iPad app. We've also put together a special Olympics issue for the iPad, which will sum up the amazing year so far, including Building's 2012 campaign for all those involved to get the recognition they deserve, and feature the memories of some of the most important Olympic construction figures. Even more of a reason – if you needed one – to make now the moment that you download our iPad app (go to www.building.co.uk/tabletapp) and activate your online subscription to the magazine (www.building.co.uk/activate).


Joey Gardiner, assistant editor