Damien Sharkey explains how HUB's recent design competition set out to help the next generation thrive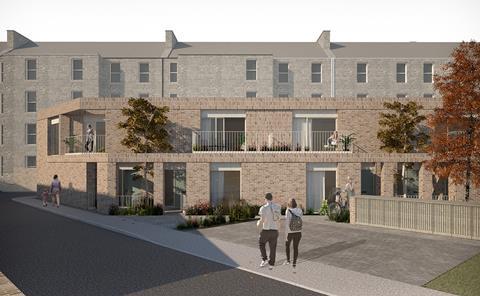 The pandemic along with the resulting recession is damaging the life chances of under-25-year olds disproportionately, according to new research from the London School of Economics (LSE). With pressure growing on the property industry to contribute socially, not just economically, what can our industry do to help?
A report in summer by the LSE Centre for Economic Performance, Covid-19 and Social Mobility, says young Britons currently under the age of 25 "face declining social mobility unless bold moves are made to create a fairer society".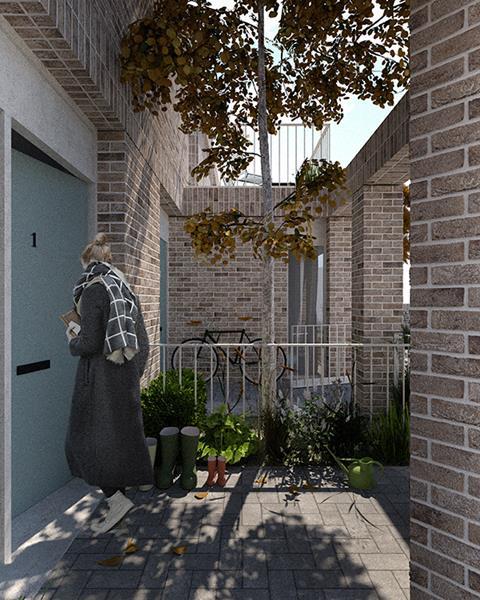 The housing sector has a unique opportunity – indeed a responsibility - to make a tangible, positive impact on the lives of young people. Through the provision of high quality, affordable homes that are designed specifically to support them, and to be covid-safe, young people can have the space to study, train, make useful contacts - and ultimately thrive.
To investigate how to do this, HUB recently partnered with WhiteHat, a tech start-up co-founded by Euan Blair and Sophie Adelman that provides young people with an alternative to university through apprenticeships, to run a competition calling for architects to present radical ideas for housing to improve life chances.
The idea stemmed from the fact that WhiteHat apprentices, when taking the first steps out of formal education and into the workplace, miss out on the opportunity afforded to those who choose university to live among their peers, forging vital networks that play a huge part in helping them to flourish. We asked for proposals that defied traditional housing models, and which tackled some of the unique challenges posed by the covid-19 crisis.
The housing sector has a unique opportunity – indeed a responsibility - to make a tangible, positive impact on the lives of young people.

Damien Sharkey
The competition, run by Archiboo, received over 50 responses from practices, demonstrating huge enthusiasm from the industry for the kind of radical thinking we need to embrace if we are to come out of this as a stronger, more resilient society. We narrowed submissions down to a shortlist of seven, and after a fantastic series of pitches, emerging Glasgow-based practice O'Donnell Brown was crowned the winner, and they will work with us on a forthcoming project.
A common thread through every proposal we received was the importance of fostering community. A number of studies have shown that loneliness and isolation can have enormous effects on both mental and physical health, and the past few months have underlined the vital significance of having an accessible support system.
A recent study by the Resolution Foundation has found that under-25s have suffered more with mental health issues over the past few months than any other age group. Housing design can actively encourage community building through the creation of generous communal spaces, facilitating relationships between neighbours by allowing them the space to connect. For young people such as White Hat's apprentices, this means access to a network of peers who can aid both their personal and professional development. To help manage epidemics, shared spaces could have the flexibility to broken down into smaller areas for social bubbles.
Green space is another feature that has taken on a new importance in the light of the pandemic. Lockdown saw a stark divide drawn between those who had gardens and balconies, and those who did not. Research by Natural England suggests that younger people, especially those from ethnic minority backgrounds and those living in large cities, are far less likely than older generations to have access to private outdoor space or even shared gardens. Future housing models must place greater emphasis on the provision of high quality outdoor space, whether that be in the provision of generous private balconies, or in the creation of shared outdoor spaces within developments, facilitating sustainable community gardening, and again helping to foster relationships between neighbours.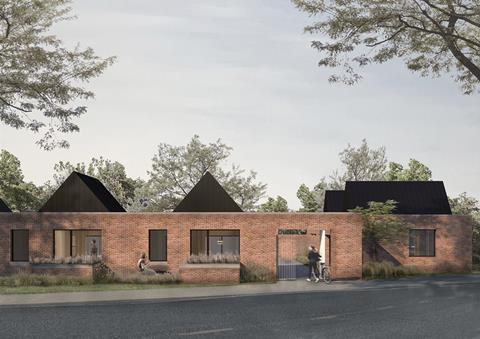 One other major change that we need to see in the delivery of housing for young people is the provision of an adequate space to work. One of the biggest shifts brought about by the pandemic has been the move to remote working, but again, a generational gap has become apparent here: people in their early 20s, for whom living in shared flats with multiple housemates is the norm, have had a much harder time than those of us with home offices, or spacious reception rooms, shared only with our immediate family. Flexible working is surely here to stay, and housing for young people whether studying or working in jobs, or doing both, must now account for this. Shared facilities may again be the answer here, with co-working spaces incorporated into developments, as well as bookable private workspaces.
Residential developers and their consultants now have a great opportunity to prove their ESG credentials by making a real difference to the life-chances of some of those worst-affected by the fall-out from covid-19. I would encourage everyone to get in touch with forward-thinking architecture practices and explore the new ideas needed to make this happen.
Damien Sharkey is the managing director at HUB
Proud to Help

Building's Proud to Help campaign aims to highlight all the work construction is doing to support the country's public services, critical works and supply chains, as well as setting it back on the road to recovery. Contact us at newsdesk@building.co.uk with the subject line 'Proud to help' or via LinkedIn or Twitter with your #ProudtoHelp stories