Being aware of the weakest links in project delivery throughout Brexit and covid will help address the climate crisis challenge, says T&T's Patricia Moore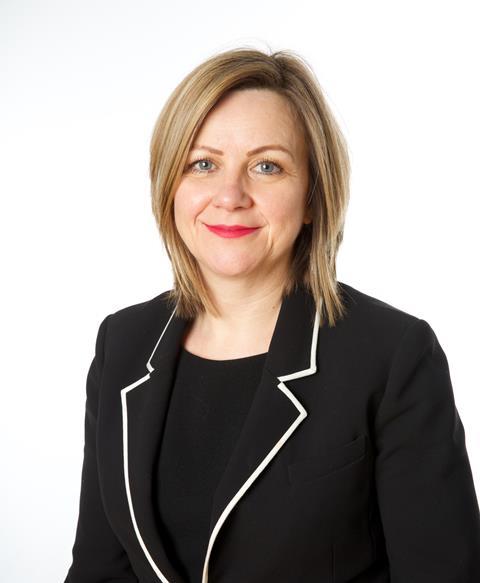 Two months on from the end of the EU transition period and the construction industry is still understanding the full impact of Brexit. There are questions that remain unanswered as we adjust to a new relationship with our biggest trading partner, but we are collectively far wiser from the lessons we have learnt.
In the face of the uncertainty that began with Brexit and was compounded by covid, businesses have been working with their supply chains to avoid disruption. This is an approach that we have long advised and many of our clients were exploring alternative sourcing and supply arrangements in the run up to 1 January.
That advice remains pertinent not just today as we continue to navigate those challenges but also as the climate emergency looms large, and we plot a path to net zero. In all instances clients need an improved understanding of material and product options, their provenance and the logistics required to get them to sites.
Other sectors, especially parts of the food industry, are well ahead of construction when it comes to ensuring sustainability at every level of the supply chain
On the Brexit front, we remain reliant on European imports for many of the construction industry's key building blocks (including sawn wood, paints and structural steel), with 59% of imported materials used on UK building sites in 2019 sourced from the EU. While the sector avoided no deal tariffs, we should still expect fresh pinch points, bureaucracy and costs into the spring as volumes of imports rise after a quiet beginning to the year and the stockpiles amassed in December fall.
To safeguard project delivery over this turbulent period, investors and developers need to work closely with the construction industry and delve into the detail – assessing exposure, stress-testing and war-gaming likely impacts, then swiftly eliminating weak links. This forensic focus will enable clients and their projects to adapt – adjusting strategies to seek robust, reliable supply chain agreements.
> Also read: Countdown to zero: how can the UK meet its 2050 carbon targets?
> Clients bearing the brunt of covid costs, T&T says
Taking this approach will also stand them in good stead when it comes to net zero. Other sectors, especially parts of the food industry, are well ahead of construction when it comes to ensuring sustainability at every level of the supply chain. There is an opportunity for our sector to make a transformational leap forward. This may be by looking at the carbon miles of an imported material and the environmental impact of its production. It could shift our reliance on imported materials to a focus on UK-sourced products. This is critical to understanding the whole life cycle sustainability of a built asset.
The benefits of making supply chains more responsible also go wider than carbon. Since the start of the Brexit transition, the percentage of the total UK labour force made up of migrant labour fell from 13.4% to 10%, and this trend looks set to continue. Targeting investment towards home-grown UK talent to build up the skills we need here will support the levelling up agenda. It can also help to tackle issues such as modern slavery. To go full circle, such locally-based, modern construction skills play their own part in the carbon agenda too – helping embed a new generational mindset of climate action.
In a year where both the climate crisis and Britain are in the spotlight – with COP26 on the horizon – all of this will serve to secure the construction sector's bright future as we emerge from Brexit and the pandemic. 2020 accelerated the pace of global change. This year presents us with the opportunity to sit in the driving seat for net zero.
Patricia Moore is UK managing director of Turner & Townsend