There were no major spending commitments in the Budget but some of the announcements could offer long-term promise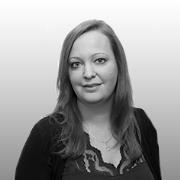 Setting out his final spring Budget this week, chancellor Philip Hammond, sardonically dubbed "Box Office Phil" by some, fully lived up to his reputation for caution and detail rather than scene-stealing financial giveaways. The industry – which is looking to the government to provide some stability as Brexit negotiations get under way – will be rightly frustrated at the lack of major new spending commitments. And the fact we will need to wait longer for an anticipated new pipeline of PF2 projects is especially disappointing.
However, with a second Budget due in the autumn, the mood music from the Treasury for weeks has been not to expect too much from this one. And if you look into the detail there are interesting – and even encouraging – signs that the chancellor is (in a cautious way, of course) exploring new ways of tackling old problems – ways that could benefit the sector in future.
The most intriguing is the introduction of new technical qualifications, T-levels, aimed at raising the standing of technical courses in areas like construction to be in line with academic A-levels.
It's a neat piece of branding, playing on an established standard rather than introducing an unheard of concept and hoping it gains traction. But more significantly than that, the overhaul of the course structure – which will, importantly for employers, include a three-month work placement – will give construction the chance to design these courses to provide the skills it will need in future.
This will include digital skills, which will both benefit the sector and enable it to increase its appeal to a broader base of potential recruits.
Another promising move for those who are ok with slow-building plotlines lies in the greater devolution of powers to London mayor Sadiq Khan, announced alongside the Budget. The government has agreed to work with the Greater London Authority, Transport for London (TfL), and other stakeholders on a new funding model for infrastructure, known as the Development Rights Auction Model (DRAM). This is designed to speed up the delivery of development, particularly housing, in areas around new transport facilities. Development rights over land put forward by landowners will be auctioned to developers in packages, and gains above the reserve price will be shared between landowners and the planning or auctioning authority.
This is particularly significant given the volume of transport schemes planned for the capital, and is part of TfL's increasing work to better link its transport projects to wider development opportunities. With economic uncertainty casting a shadow over some established forms of financing, new models like this could hold the key to quickly unlocking crucial sites in the capital and beyond.
Both these initiatives offer long-term promise rather than instant gratification: T-Levels will be introduced in 2019, and DRAM will be worked up for a single (though sizeable) pilot scheme, with the aim to extend it should it be successful.
For those casting a nervous forward glance at the industry's short to medium-term prospects, there were some pockets of capital investment: £425m for health and social care, £260m for school repairs, and more than £300m for free schools. There was also an indicative further £655m for free schools in 2021-22, needed to complete delivery of the 140 schools Hammond promised in his statement. It is a vastly increased pipeline of work, although sure to divide opinion on value for money after the National Audit Office's recent findings into the cost of delivery of that most cherished of Conservative political projects.
These pockets of spending will all be welcomed with enthusiasm by firms working on public sector schemes, and stand, to varying degrees, to help alleviate pressure on public services. But they are, inescapably, sub-plots rather than show-stopping programmes of work.
This leaves the door open to more dramatic funding commitments in the chancellor's autumn Budget, already being billed as the year's main spending announcement.
But the limited scale of investment so far also underlines how hard-fought future wins will be, from a chancellor who stated again on Wednesday his determination to strike what he believes is the "right balance" between deficit reduction and investment in Britain's future.
Sarah Richardson, editor