I would love to be confident in Sunak's infrastructure funding but many factors are in play – and coronavirus may not be the most important in the long run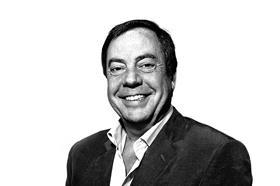 Last week was the first post-election Budget from a newbie chancellor following a script dictated by his prime minister and advisers, who are all about optics and opportunism rather than prudence and pragmatism. One has to say that the huge announcements made on infrastructure spending would be a cause for celebration under normal circumstances; however, when they are declared in the teeth of a global crisis, you wonder whether the Treasury actually has enough control over the economy to find and invest the cash.
We know that any spend on infrastructure takes 18 months to two years to impact the wider economy, but will government have the fiscal wiggle room post-coronavirus and in the middle of delayed Brexit negotiations, to deliver the funding and for it to affect the productivity figures as claimed in this Budget?
Leaving fuel duty unchanged will leave the eco lobby unimpressed
There were some much-needed short-term measures focused on covid-19 to help with business rates and underpin borrowing for SMEs during the crisis. Some of the green initiatives are to be welcomed but supporting carbon capture and storage on one hand but leaving fuel duty unchanged will leave the eco lobby unimpressed.
However, in spite of the unique circumstances against which the statement was framed, I am left wondering if this was an opportunity missed. After all, there are some huge issues being ignored by this government that will impact our sector long after covid-19 has spiked and retreated. Plans for rail, road and housing are integral to this administration's fortunes and the strength of our sector matters much more to UK business than the chancellor would seem to recognise.
A recent report from the Chartered Institute of Building has shown that government policymakers are calculating on the basis of the construction industry making a 6% contribution to the economy when the industry's real input is more than 10%.
Although he is not in cabinet, our most high-profile representative with sole devotion to housing is the housing minister. But with 11 housing ministers appointed in the last decade, could this be seen as a non-role? It has all the robust staying power of a snowball in an oven, as far as prime ministers are concerned.
36 construction companies fell into administration this February
I would have liked Rishi Sunak to have announced a review into IR35. The imposition of this employment tax is not only going to bring a huge new and unwanted burden of administrative activity on us but is also going to mean a fundamental shift in the way we are supposed to work. We want to make doing business easier, not harder, as the sector has a record number of insolvencies, with a housebuilder going bust for nearly every day in the year to September 2019.
The numbers are startling – 36 construction companies fell into administration this February, with 246 further firms involved in the stages of liquidation, and 82 formally met with creditors. Recent profit warnings from listed contractors has reached a seven-year high. Where was the help in the Budget for struggling contractors?
Some would say we have no right to ask to be treated as an exceptional sector when the whole economy is struggling through coronavirus and Brexit. I would counter this by saying that Boris Johnson pledged to build for Britain and that announcing the biggest cash injection into infrastructure in a generation means he is placing a lot of faith in our sector delivering on his behalf.
I remain hopeful but sceptical
This is going to take a great deal of magic from a workforce limited by post-Brexit immigration restrictions, a contractor community struggling with unnecessary red tape imposed by the Treasury and the cost of materials increasing as sterling drops, if we have a no-deal Brexit as threatened. Not to mention the impact of empty, quarantined building sites.
So this was the first Budget from a chancellor some depict as giving a ventriloquist performance, with his masters dictating tone and content. We know Johnson and his advisers promised much to get elected but are not necessarily averse to distortion. So I am afraid I remain hopeful but sceptical as to whether the funds promised will ever materialise.
Richard Steer is chairman of Gleeds Worldwide