Construction is doing its bit to help the country in its hour of need. Building's Proud to Help campaign places your efforts at the centre of our coverage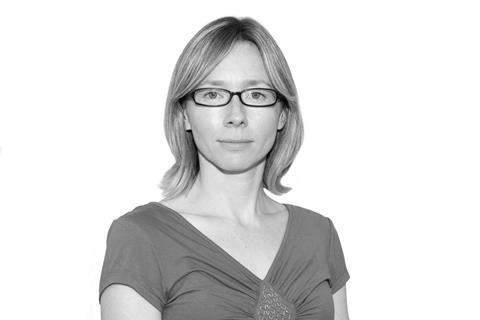 Today Building is launching its 'Proud to Help' campaign to highlight all the work construction is doing to support the country's public services, critical works and supply chains, as well as setting it back on the road to recovery once we are over the worst of this crisis.
Under this campaign banner we want to champion construction successes and to point to some positive outcomes for individuals, companies and communities. We know that times are extremely tough, that all of us are under intense pressure and that some will be coping with devastating personal and professional losses. But we also know that when everything appears bleak, stories of hope can help us to carry on.
This industry is at its best when challenged to find solutions to difficult problems – and that is what is needed most of all right now
Many have said it before, but this industry is at its best when challenged to find solutions to difficult problems – and that is what is needed most of all right now. So Building wants to stand up and say we are proud of your achievements, just as you should be proud to be helping the UK get back on its feet.
We also want to hear your views during this campaign about what the industry needs to fulfil its vital role in society. What will it take to enable businesses to recover once restrictions start to ease? How will the sector avoid bitter legal wrangles and potential insolvencies and instead build up its resilience? Can you make the "new normal" better than what you had before, and can you find opportunities to bring about changes that have been long overdue?
In the early days of the lockdown many construction industry bosses told us they felt frustrated by the confusing messages from government which had led to unfair media criticism of sites that remained open. Of course, not every individual or company will get things right, and if serious failings do occur it is the media's role to hold them to account. Company bosses want to keep the show on the road and revenue coming in – and yes, they also want to avoid expensive legal spats over delays. But the majority of those we have spoken to have deliberated long and hard over whether to close sites or keep them running.
As British Land's Nigel Webb told Building, safety is the top concern and in many cases contractors and developers have felt closing down operations was the only option. But also weighing heavily on their minds are the livelihoods of everyone connected with their sites, from tier 2 and tier 3 firms down to sole traders, and so other sites were kept open where it was possible to do so while following the guidelines.
These past four weeks or so have highlighted how vital construction work is, not just to keeping the economy ticking over during this extraordinary shutdown but also to the health of the nation. The Nightingale hospitals are the obvious example: completed in record time and to exacting clinical standards, the very thought of delivering such facilities – and at such a speed – would have been inconceivable just a few months ago.
London's temporary NHS Nightingale hospital at the ExCeL centre, which opened at the start of the month, was built in just 10 days – at peak the site had 500 workers on it.
Our interview with BDP engineer James Hepburn, who led the design work, provided a moving personal account of the pressures on the job as well as the great team spirit from all the professionals and trades involved. The fact that Hepburn became ill with the virus himself and that his anaesthetist wife intends to volunteer at the hospital also brings home the sacrifices people are making every day.
Getting Britain building again is going to be one of the ways Boris Johnson's administration starts on the path to economic recovery
It was also striking that Hepburn was at pains to list as many as possible of the companies involved, such as CFES, Mace and Wilson James, and you will find more names at the bottom of the interview here. He is right, of course: all of those involved deserve massive credit for their hard work.
And there are more to recognise on the other emergency hospitals being rolled out elsewhere: Vinci in Manchester, Balfour Beatty, Kier, Graham and Robertson in Glasgow, and Bam, Arcadis and BDP in Harrogate, while Interserve completed the one in Birmingham just before the Easter weekend.
And let us not forget all the companies that are continuing essential works on power stations, roads, rail and utilities – as well as vital recladding projects – all critical to getting this country back on its feet.
It would seem the sector is at once facing a terribly precarious future while also potentially holding a strong position as an industry of strategic importance for the economy. In short, getting Britain building again is going to be one of the ways Boris Johnson's administration moves an economy that is set to shrink at an alarming rate to one that starts to grow again.
Government needs construction just as construction needs government – this pandemic reveals more than ever this interdependence. And our Proud to Help campaign hopes to shed light on what both need on the road to recovery.
Chloe McCulloch, Building editor
Contact us at newsdesk@building.co.uk with the subject line 'Proud to help' or via LinkedIn or Twitter with your #ProudtoHelp stories