As the market comes out of recession building services teams need to be vigilant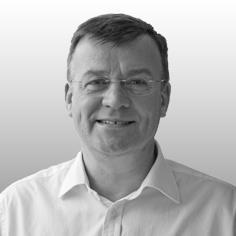 As an industry, building services consultancies are seeing an unprecedented amount of new work all at once. This work has been driven initially by strong domestic demand for more residential buildings combined with an international demand for top-of-the-range high end luxury apartments in the best locations in London.
We are now beginning to reach a point where we need to ask ourselves: can we do it all? As we all reach capacity and the level of resources required become increasingly greater what are our options? Will we have to work out our limits and will reach a point where we have to say no to new work?
Many, including my team in London, are increasing their staff levels to deliver this new work. We are lucky to have recruited many fantastic engineers, but we recognise at the same time that there is not an endless pool of talent. The recession saw many engineers leave the industry and now we must attract and train fast as the amount and scale of work is unprecedented.
As new ideas and new planning schemes move from concept to reality our industry will have a tough time delivering.
We must all be vigilant in not misjudging the sheer level of input required, particularly as buildings are bigger than before. Clients will need to be aware of these constraints in seeking to understand whether their consultants have done this work before and if they have the necessary resources.
WSP's building services teams are working on three projects in excess of 1,000,000ft2. Two of them are residential and virtually adjacent. In times gone by one major project took a large team many years, now there is a new sense of urgency, with much shorter timelines to complete projects as a result.
As planning schemes move from concept to reality our industry will have a tough time delivering
So, there is a clear reputational issue at stake - building services consultants must not over promise and under deliver. Much of what has been designed has not been done before; building tall is still a relatively new phenomenon in London. The Shard and Leadenhall building have shown the way, and we must build on these successes.
It's a fantastic time to be working in London on these exciting new opportunities. The consultancies that will perform the best will understand their limits, recruit wisely and focus on training.
We are a people business, so instead of hiding behind our workloads we must continue to promote the great work we are doing to attract the best and the brightest to the industry. After years of recession it has been a completely different challenge for businesses to handle the increased work; but these are good problems to have.
Nick Offer is the head of London building services at WSP