Events like this aim to inspire people to bring about large scale and rapid change, let's hope enough of us get involved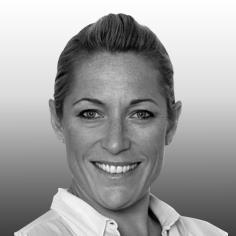 You may not know it but this is World Green Building Week. First created in 2009, this week-long series of events is now held annually in various countries around the world to "highlight the importance of sustainable buildings for businesses, communities and individuals".
International observances, awareness and commemorative days have multiplied in recent years, often under the designation of the United Nations, but also at a national and even local level. Many such events focus on social justice, health or environmental issues which warrant greater promotion and public awareness with the ultimate goal being to mobilise action in some way.
For those of us actively involved in delivering sustainable real estate solutions, World Green Building Week is indeed an important annual event. So how should we judge its effectiveness in creating the level of engagement that we need in the property industry?
One metric which is frequently used to judge success is simply the number of events that are held during the week, or indeed the attendance rate at these events. Based on this metric, World Green Building Week appears to be doing well. Between 2012 and 2013, the number of events held internationally during World Green Building Week almost doubled, and last year, 25,000 organisations gathered across 33 countries to explore and discuss issues surrounding sustainable buildings. It certainly feels as though momentum is gathering pace, and green building considerations are a growing concern.
The extent of our need to inform the population at large about the scale and speed of action required should not be under-estimated
Another increasingly popular indicator of success is the social media activity that these events generate. Channels such as Twitter, LinkedIn, Facebook and WhatsApp are becoming powerful platforms for interested people to connect and exchange views and information surrounding wide-ranging socio-economic, political, religious and environmental issues.
To illustrate this point further, we might look at Earth Hour - an hour long call to switch off the lights on the last Saturday in March - which was originally coordinated by WWF. In 2014, this event received 332,000 Twitter mentions in one day alone, its website received just under 1 million views in four months, and its videos reached 13.3 million viewers.
These numbers are impressive, but will they ever be enough to mobilise a global population of 7 billion and counting? Possibly not on their own, but it's certainly encouraging to see them result in tangible legislative change. Earth Hour 2013 was the event that gave rise to unanimous approval by the Argentinian Senate to create "Banco Namuncurá (Burdwood)", a 3.4 million hectare Marine Protected Area (MPA) that will more than triple the proportion of the Argentine seas under protection. Indeed, within five months of Earth Hour 2014, 18 different crowdfunding projects had been launched by Earth Hour Blue to raise money from the public to fund energy-related projects around the world. So public participation and democratic engagement stirred up by such awareness-raising events can indeed give rise to longer lasting change.
Quite apart from the awareness such events might generate, the extent of our need to inform the population at large about the scale and speed of action required should not be under-estimated. In a recent survey conducted by the National Energy Foundation, most British adults said they would like to reduce their energy consumption, either because of the financial cost of using energy or because of the environmental impact.
However 59% of those surveyed then went on to say that they do not know the principal source of the UK's electricity supply (ie fossil-fuel consumption) and 64% do not know the most effective way to make a typical home energy efficient (ie loft insulation). This demonstrates the incredibly low level of energy literacy in the UK, and the need for businesses, governments and educational establishments to find more effective ways of informing the general public about energy efficiency measures, and to mobilise them into action.
It seems to me that we will need every trick in the box when it comes to motivating people to genuinely change their behaviours. If World Green Building Week, Earth Hour, World Water Day, Green Office Week or the myriad other worldwide events inspire even a small proportion of the population to think and act differently, then we need to support them whole-heartedly.
Speaking from within a business that is wholly committed to sustainable development, I am personally continuously challenged to find meaningful ways to engage with colleagues in changing how we do things. World Green Building Week provides a welcome platform from which to share stories about how our own people are changing the way they find, survey, value, manage, market and let buildings in order to encompass social and environmental performance more explicitly.
So as WGBW puts it, it's time to Get Up and Green Up.
Julie Hirigoyen is UK head of sustainability at JLL