Turning well-meaning words about climate change into measurable action requires fundamental change across the industry, writes Mark Farmer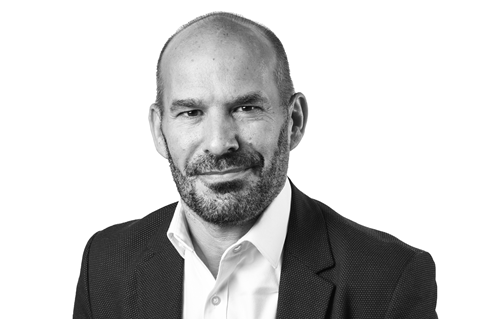 It is incredible to see how quickly the climate change agenda has accelerated up the national consciousness, catching the imagination of the general public and now politicians who realise that this is perhaps the biggest societal challenge facing us not just in the UK but globally. Glasgow as the venue for COP26 this year has only added to interest in identifying how the UK economy can act as an international trailblazer.
On the back of Theresa May's 2050 net zero carbon commitment made in 2019, we now have Boris Johnson's commitment to an interim target of a 78% reduction in emissions by 2035 (relative to 1990) in line with the recommendations of the Climate Change Committee. This in reality is not far off the 2050 commitment and will focus minds on what we are doing and how we will measure it, especially in relation to offsetting.
So where does this leave the built environment and the role of construction? There are initiatives aplenty across the sector aimed at decarbonisation and lots of corporate commitments to joining the "race to zero". This is all good news – as is the Construction Leadership Council launching an industry collective effort, Co2nstruct Zero – plus the wider housing industry corralling behind the Unlock Net Zero programme which will hopefully create some critical mass and act as a signpost for businesses of all shapes and sizes to understand how they make a meaningful impact. The question is how much does the industry realise how it will have to change what it does, and what are the opportunities and challenges that arise?
The circular economy of build and demolition needs to be broken with the ability to maximise re-use and adaptation. This will test designer and manufacturer thinking and set a different brief for materials scientists
We know that retrofit remains one of the most stubborn and perhaps less attractive elements of the equation. The prospect of en masse interventions across existing building stock, especially domestic properties, fills most policymakers with dread in terms of the complexity and need for the right governmental incentives and funding framework to promote action. We have already seen the demise of several schemes aimed at kickstarting this and await next steps on what is going to appropriately catalyse change in a market where there is not yet a value arbitrage for having a "green" home.
In institutionally backed commercial and residential real estate, that position is changing fast and is perhaps an indicator of how the privately owned residential market might act. There is growing evidence that environmental, social and corporate governance-led investment and corporate leasing policies are starting to discriminate against assets that have poor performing carbon credentials, irrespective of regulatory compliance. This is the beginning of a trend when yields and valuations will be driven by more than location and the former "arms race" of specification level, especially if that specification is not delivering future-proofed assets.
> On demand webinar: CLC explains its net zero strategy
This brings the eye watering prospect of some recently completed commercial office and residential assets being un-leasable and un-investible in the near future without major retrofit. There is real evidence of internationally renowned investors now demanding that new assets achieve decarbonisation levels beyond even recently announced legislation. They will also increasingly evaluate this as part of portfolio transactions. The Future Homes Standard has set out government expectations on operational carbon for new-build residential, with new building regulations planned this year in advance of a new technical standard in 2025. Irrespective, some residential investors are now setting objectives in line with the more aggressive London Energy Transformation Initiative (LETI) definition of net zero operational carbon.
The reason that this is important for the construction industry is that – as with all things related to wider industry change – the role of the client is key, a fact I have continued to labour in the five years since Modernise or Die. Once developers, investors and corporate or public body occupiers start defining carbon differently – and as a true proxy for value – then this will drive different specifications and methodologies.
Minimising energy in use and complying with regulated operational carbon has been the main focus of designers for a long time and the wider supply chain is increasingly leaning towards influencing its own scope 1 and scope 2 emissions as defined by the Greenhouse Gas Protocol. Focusing on green energy tariffs for your own business premises and moving to electric vehicle fleets is however a lot easier than attacking the scope 3 indirect emissions in an industry so heavily reliant on long value chains, sub-contracting and high carbon intensity materials and labour processes.
This challenge is timely with the release of the Construction Innovation Hub's value toolkit. The public and private client weighting of carbon within this will be an acid test of how procurement models hopefully move away from cheapest price and consider those wider outcomes in advance perhaps of legislation, even if they might be at a higher capex.
There are some big issues at the heart of this which link firmly back to our industry's productivity conundrum. All the waste has some form of carbon footprint, so moving to more efficient DfMA-led site assembly methods and driving waste out are as important as decarbonising concrete and steel manufacturing.
The MMC industry needs to get much smarter about how it correlates both lower embodied and operational carbon with high levels of pre-manufactured value. Making a throwaway marketing statement is no longer enough, it needs to be measured and proven.
Conversely, the much used accusation about "shipping boxes of air" or just displacing poor productivity offsite is often levelled at MMC. Until we routinely measure the properly calculated embodied and operational comparators in the complete value chain for both MMC and traditional build covering the equivalent raw materials, waste, transportation, site labour and productivity, site preliminaries activities, defects and building performance how do we know if we are creating a benefit or perpetuating a problem?
We also need to get much more accustomed about designing for end of life. The construction circular economy of build and demolition needs to be broken with the ability to maximise re-use and adaption. Much of this will test designer and manufacturer thinking and set a different brief for materials scientists to ensure the raw ingredients going into our buildings can be recycled and a focus on low embodied or operational carbon does not come at the expense of future legacy problems.
This all also points to the overarching issue we have as an industry which is the need to reskill and upskill the workforce – procurers, designers, surveyors, constructors all to be able to specify, measure and deliver low and zero carbon building solutions safely.
We already have a dramatic human resourcing challenge. If we don't plan now we will have an additional filter of competence and capability which will further erode our delivery base. There is lots to do, the industry's awareness and interest has been heightened but I suspect the real hard work is in front of us as we turn words into action.
Mark Farmer is CEO of Cast Consultancy, MHCLG champion for MMC in homebuilding and a member of CLC senior advisors group