On a scheme as big as Umm Al Quwain's Firdous Sobha resort steps must be taken to minimize the risks of discord between all the different stakeholders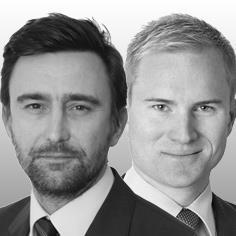 Earlier this year, the government of Umm Al Quwain announced plans to build a major new AED25bn (£5bn) tourism resort, the Firdous Sobha. Large projects such as this present many amazing opportunities for the project stakeholders. However, they also raise issues which need to be carefully managed to ensure each party's objectives are achieved. This article explores some of those issues and considers how they can be managed and, ultimately, overcome.
The Firdous Sobha project is a 50/50 joint venture (JV) between the government of Umm Al Quwain and Sobha Group. The Firdous Sobha will be an eco-tourism resort covering 53 million ft2 on Al Sinniyah Island. The project will involve the construction of:
A bridge linking the island to the mainland to enable vehicle access
Four to five resorts and hotels
A luxury seafront villa community and low-rise apartments
An 18-hole golf course, a separate par three golf course and a golf academy
Boutique shopping facilities, a water sports centre and wellness spa
Ecological zones, canals, lagoons and a marina with world-class berthing facilities.
Sobha Group will not only act as co-developer for the project, but will be responsible for its construction.
One of the many issues which can arise on a project such as the Firdous Sobha is interface risk. That is, where the success of a project depends upon the interaction of two or more stakeholders.
In a project such as this, interface risks can occur between:
The JV partners
The JV and the supply chain.
One area in which issues can arise in any JV project is around decision making. The JV agreement will often allocate decision making responsibility for particular matters to each JV partner. However, there will be many decisions which must be made jointly.
Masterplanning and design development are areas which may require input from both JV partners. For example, during site investigations, it may become apparent that the design or location of the golf course club house might need to change due to local ground conditions. The ultimate design or location may have to be determined by both JV partners.
Proactive project management and ongoing communication are key
Interface risks can also occur between the many other parties on the project and despite them not having any contractual relationship. For example, separate subcontractors may be engaged to construct the golf course and build the golf club house with no contractual relationship between them. However, the works are clearly related: delay in completing the golf course, for instance, will clearly have a knock on effect in completing the golf course club house.
It is the responsibility of the professionals engaged on the project – project managers, architects, engineers, quantity surveyors and lawyers – to identify interface risks and manage them effectively. In doing this, it is important to recognise that each party has its own project objective. The government's key objective is to deliver a world class facility that puts it "on the map" as a commercial and tourist destination and provides a number of obvious economic and social benefits. Sobha, as both a JV partner and the main contractor, will want to develop the project in as short a time, and as cost-effectively, as possible while still delivering a development which enhances its reputation and is attractive to investors.
There are a number of ways in which these risks can be effectively managed.
There are obvious contractual mechanisms. These include variations, extensions of time, liquidated damages and delay costs clauses.
However, there are also alternative frameworks, which sit alongside the contractual mechanisms, under which parties can work together and collaborate to deliver a particular outcome. For example, each party involved in the project might enter into a multi-party deed, or a non-binding charter, under which they agree to cooperate.
Proactive project management and ongoing communication are also key for those professionals responsible for managing projects like Firdous Sobha. Project managers can hold workshops at the start of the project for all key stakeholders. These help to build relationships, open up lines of communication and understand each project participant's key objectives for the project. Most importantly, they allow for early identification and resolution of interface risks which may arise.
Project managers should also hold regular meetings with stakeholders to ensure that new interface and other risks are identified and managed.
Regular meetings ensure there is constant communication and help avoid disputes.
The development of a eco-tourism resort like the Firdous Sobha presents many opportunities but also some risks for its stakeholders. Whether the key objective of delivering the "the region's top tourist destination" is achieved will depend on how those risks are managed.
Michael Sergeant is a partner and Gerard Moore is an associate at Holman Fenwick Willan