One of the biggest risks to construction's recovery is the recruitment crisis. Firms need to demonstrate positive workplace cultures if they are to attract a diverse range of staff
In the power dynamics of the labour market, it is the employees – in construction just as much as other sectors – who have the upper hand right now. This is quite a turnaround: just think back to the start of the pandemic, when the chancellor's furlough scheme came to the rescue and the fear was that the economic shock of covid could lead to mass unemployment – reports warned of 4 million unemployed.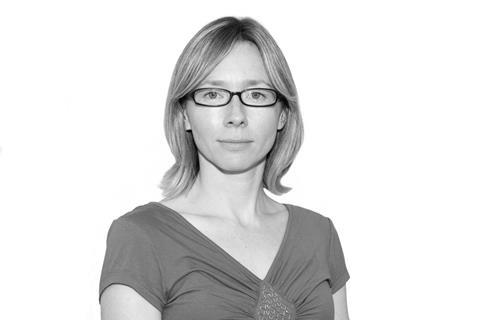 This is one covid nightmare that thankfully did not play out. But instead, the data out this week presents a slightly confusing picture in which the number of those employed is rising but the overall labour market is smaller than it was before the onset of the pandemic.
This apparent contradiction is because the Office for National Statistics data is based on PAYE, and one of the trends at the moment is that people who were previously self-employed are increasingly going on the books.
The Institute for Employment Studies was particularly interesting in its interpretation of the official statistics, warning that headlines about record employment mask a multitude of problems. Overall, it says, there are now 600,000 fewer people working in the UK economy than pre-covid, partly down to younger people deciding to stay on in education for longer, older people taking early retirement, more people suffering from long-term ill health and new immigration rules under Brexit restricting UK access to skills from the EU.
In construction, where the skills shortage has been a constant background noise for a long time, the volume has just been cranked up and is now impossible to ignore
While the underlying causes are too complex to unpick fully here, the effects are clear: fewer workers makes recruitment harder and that knocks on to pay. The ONS data backs this up, wages across the economy rose 3.8% in the three months to November on the previous year.
Unfortunately, the vast majority of workers in the UK feel no better off; in real terms their pay is flat because of the soaring cost of living. And this is before we get to the massive energy price hikes coming our way this April.
And yet staff are feeling more confident about their prospects and ready to consider jumping ship. LinkedIn this week reported that one in five people on its online platform are actively looking for another job, while the latest Hays survey of construction professionals indicates nearly 40% are considering a job change.
Employers are feeling the squeeze as they face higher wage bills and more vacancies: this has been described as the tightest labour market in 50 years. In construction, where the skills shortage has been a constant background noise for a long time, the volume has just been cranked up and is now impossible to ignore.
Firms in the sector are experiencing real problems recruiting permanent staff and increasingly they are reporting that skills shortages are affecting productivity.
One reaction is to simply poach staff from rivals by offering ever higher salaries; we have heard of examples where head-hunters are tempting QSs and commercial managers with offers 25% above their current pay. Construction bosses have warned in the past of the dangers of this approach. For a start, it is simply not sustainable: the costs will get passed on to the clients, projects will become too expensive and will stall.
> Also read: Contractors salary survey 2022: The tables
Also, offering massive salary hikes at the top end in this way fails to address the core problem, which is that firms need to spend time and money developing skills and attracting fresh talent from entry level upwards.
Of course, not all pay increases are on an eye-watering scale, but Hays suggests wages across all construction roles have risen in the past year and that most employers expect them to keep rising.
This month London mayor Sadiq Khan weighed into the debate, suggesting the 48,000 shortfall in construction workers should be eased with a temporary visa scheme. That call seems likely to fall on deaf ears just now as Johnson's government doubles down on so called "red meat" issues such as a tough stance on immigration.
There is some cause for good cheer at the start of the year: monthly construction output in November returned to pre-pandemic levels for the first time. Inevitably that will get knocked back in December when the effects of Omicron begin to bite, but even so there is optimism that as the challenges around the supply of materials and products continue to ease, it should be able to build on this momentum during 2022. Sentiment among architects, a bellwether for future workloads, is overwhelmingly positive about growth prospects.
However, one of the biggest risks to construction's recovery this year is undoubtedly the recruitment crisis. If anything, the challenge has become tougher because now construction has been joined by other sectors desperate to fill their ranks.
Covid has thrown a spotlight on the importance of flexibility and wellbeing, and construction firms increasingly need to demonstrate positive workplace cultures if they hope to attract a diverse range of new people. This is much harder than just throwing more cash at staff, but it would seem there are no easy quick-win solutions here.
Chloë McCulloch is the editor of Building