Retailers are forming joint ventures and planning more physical space for collection points, says David Halliday
The retail sector has faced many challenges in recent years as shopping habits change and more people move online. Covid-19 has put unprecedented pressure on bricks and mortar shops, as has been illustrated by a range of significant deals. These include online fashion retailer Asos buying the Topshop, Topman, Miss Selfridge and HIIT brands that had belonged to the failed Arcadia group.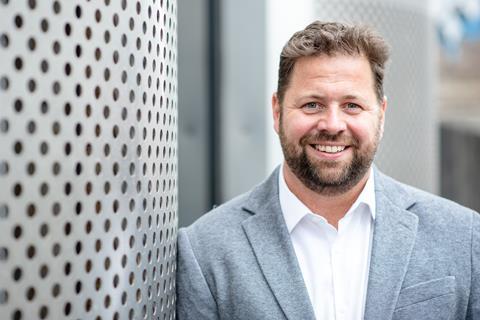 Boohoo then stepped into buy the remaining brands from the administrator, including Dorothy Perkins, Wallis and Burton to make them internet-only – not long after it bought the Debenhams brand. And in Edinburgh there is uncertainty over the future of the much-loved Jenners store. Such developments mean it is more important than ever to rethink the future of retail spaces to help make them relevant in a post-pandemic world.
Coronavirus and lockdown have led to transformations in consumer behaviour in a matter of months that retail analysts predicted would take more than a decade. The extent to which we will return to old shopping when lockdowns are relaxed is debatable, but most analysts agree that many behaviours adopted during the pandemic are here to stay.
It's becoming clear that an "omnichannel" approach to retailing is vital. While many people still want to do their food shopping in-store, click and collect services have come into their own during the pandemic. Once seen by many retailers as the poor relation of home delivery, it has filled a vital gap in the market for consumers wanting to order online without having to wait days for a suitable delivery slot. Most big supermarkets are now busy adding this service to their stores.
Companies prepared to be creative and innovate with such things as gaming areas and small gyms will be far more likely to maintain healthy retail footfall
Click and collect also answers a significant problem for retailers for whom "the last mile" – delivering to individual homes - is both expensive and logistically challenging. This has prompted many retailers to embark on joint ventures where online-only retailers, such as Amazon, pair up with retail businesses with a physical presence. We expect this trend to greatly expand with supermarkets having large spaces for lockers where consumers can collect goods ordered from a range of brands. Retail spaces must adapt to incorporate such facilities. For joint ventures, it will also mean additional storage and signage to accommodate their new partner brands.
These trends all mean that retail spaces must adapt to incorporate new space to accommodate collection points and lockers and facilitate the flow of customers around their sites. For joint ventures, that will also mean additional storage and signage to accommodate their new partner brands and provide space for fulfilment and storage infrastructure.
> Rethinking Design: What's the word on the street with retail?
One of the few advantages of the pandemic is that most of us have found it easier to park at our local supermarket. If the accelerated move to more online purchases and home delivery continue, retailers will have more space to play with as car parking won't be in such high demand. This could present opportunities to repurpose carparking space to accommodate subsidiary retail, leisure and service businesses such as repair shops, barbers and beauty salons. As well as creating more out of town drive through services for organisations such as Starbucks and Costa who had high footfall in city centres but due to covid have had to adapt their business models to survive.
Another interesting avenue might be to expand the number of charging stations for electric vehicles as they become more widely used. The UK government has committed to ban the sale of new combustion engine cars within 10 years but the availability of charging points remains a stumbling block for adopters of electric vehicles.
Charging point providers are also increasingly looking to monetise their investments, so supermarket charging points could operate "loss leader" tactics offering discounts and coupons to encourage footfall within their stores.
This could be a huge opportunity for the retail industry to step up as part of the much-needed network of "destination charge points". With even the fastest charging times taking at least half an hour, retailers can potentially have "captive" consumers on site for prolonged periods. However, to rise to this opportunity, the range and scope of the retail experience must be designed to fully occupy consumers during an extended stay.
Companies prepared to be creative and innovate with such things as gaming areas and small gyms will be far more likely to maintain healthy retail footfall.
The lessons learned have been dramatic and, central to those lessons, is the realisation that the physical spaces must adapt if businesses are to remain resilient.
David Halliday is managing director at architecture and planning practice Halliday Fraser Munro