Local authority partnerships now have ambitious targets for delivering homes for first time buyers, and much depends on knowledge sharing with stakeholders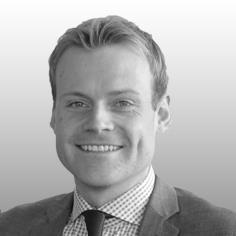 This month's Starter Homes announcement made by housing minister Gavin Barwell, presents a small but significant departure from past schemes. It places greater onus on local authorities to achieve the ambitious target of delivering 200,000 new homes by 2020, which will be sold with at least a 20% discount to first time purchasers aged 23-40.
However, while 30 local authority partnerships will "spearhead" the proposed scheme, their collaboration with responsible and knowledgeable contracting and development teams will be integral to their success.
But should success be measured by other factors than numbers alone? There is a significant risk inherent in schemes that place a priority on speed of delivery that quantity will come at the cost of quality. Communities want carefully planned, high quality homes that do not add to the strain on local infrastructure and resources. Collaboration between a range of stakeholders will be crucial in ensuring communities have the right blend of transport, health and education infrastructure to support them in the immediate and long term future.
There is a significant risk inherent in schemes that place a priority on speed of delivery that quantity will come at the cost of quality
Knowledge sharing will play an important role in achieving this and striking the right quality – quantity mix. Construction teams and developers have a wealth of knowledge on building materials and innovative construction techniques that will be instrumental in bringing the thousands of proposed Starter Homes to fruition without sacrificing quality. Teams will need to act as much as consultants to local authorities as contractors, while early engagement will be key in ensuring that development opportunities are appealing to the development market.
But knowledge sharing is not a one-way process, and developers will need to collaborate with a number of stakeholders to make the new builds a success. The most practical way to ensure effective collaboration is to begin with a clear consultation process and comprehensive list of stakeholders – be they health trusts, planning authorities, local enterprise/community forums, housing associations and, of course, local residents. The views of local residents should be paid particular attention to, as they have unique expertise and experience of their own communities. These views can be gathered through direct community engagement – best led by a dedicated resident liaison from the development team.
Outreach is paramount in ensuring that new developments that include a proportion of Starter Homes meet the diverse needs of communities now and in the future. The first-time home buyers may have a family, so should developers think about incorporating education or community space provision into their plans? Does the location need to generate jobs to constitute a sustainable community? Are there effective transport hubs nearby to satisfy the need of those that live there? Taking this longer-term perspective on community requirements will also ensure project funding is correctly allocated, as funds generated from private sale can be used to support valuable community assets as part of the holistic proposals.
Local authorities will also be instrumental in the scheme's success as they own much of the brownfield land intended for new Starter Home development. Indeed, the Homes and Communities Agency has issued a call seeking expressions of interest from local authorities who could use their land to deliver homes at pace through the £1.7bn accelerated construction scheme. This aspires to building up to 15,000 Starter Homes on surplus public sector land by 2020, which can be achieved through councils consolidating their property portfolios.
There is still further detail to be provided surrounding the new Starter Home scheme, particularly around the specific terms of sale, but it is clearly a product which offers first time buyers aspiring to own a home an appealing way onto the housing ladder, providing a product that bridges the gap between outright purchase and traditional shared ownership.
Starter Homes may not be the silver bullet to solving the continued shortage of housing, but if the necessary parties collaborate effectively in its delivery, it does have the potential to help drive successful developments which meet the diverse needs of communities now and in the future.
By Tom Dickson, development manager, Rydon Construction