Change is our collective responsibility as a sector and we must be active participants, but the competing interests at play within the construction industry mean that the government needs to take ownership of the process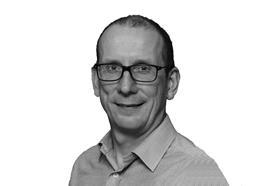 More than a year since the Grenfell Tower tragedy, the industry's collective soul-searching has been laid bare in responses to the government consultation on banning combustible materials in cladding systems.
For many, Dame Hackitt stopped short in not proposing prescriptive legislation to ban the use of combustibles. However, while change is necessary, we must ensure that revisions come without unexpected consequences.
Enshrining a ban on combustible materials into base regulation would significantly affect buildings undergoing change of use. As cities struggle for space, the conversion of disused commercial buildings into residential properties has a significant role to play in combating the housing shortage. Implementing a ban on the use of combustible materials for residential properties through law would make conversion impossible for some types of construction which, while almost impossible to retro-fit with non-combustible materials, can demonstrate compliance through alternative routes.
For example, concrete cladding elements including encapsulated insulation have been used for over 50 years. While in some cases this would not satisfy non-combustible classification, the combustible material is between two connected concrete skins and therefore protected from contributing significantly to a fire. It would also be virtually impossible to replace without demolition.
Strengthening the requirements in the current approved documents is a more flexible route to effectively banning combustible materials while future-proofing regulations and allowing alternatives where they can be justified.
Integral considerations
Where more robust action is needed is in the extension of the review to incorporate combustible structures within high-risk residential buildings. Cladding is only one critical component in preventing catastrophe.
Understanding the performance of structural elements is vital to fully assessing the safety credentials of any building, under normal conditions and under duress. The enhanced testing and transparency being recommended for fire systems must apply to all safety-critical elements of a building, particularly structural components.
Concrete's resilience and non-combustible properties have ensured its frequent use not only to fulfil vital structural functions in high-rise buildings, but also in other critical contexts from fire separation in industrial facilities through to containment of nuclear power reactors. It's little surprise, therefore, that the UK concrete industry already operates systems that ensure testing and traceability of products from the raw materials through the manufacturing process to the site gate.
The same testing and traceability should be present in all crucial components of a building, including cladding and especially structural elements. This will help to offer peace of mind across the supply chain, to clients, and most importantly, to residents.
Authoritative action
Creating accountability and strengthening building regulations is a long-term undertaking, with the first changes not expected until spring next year. While the Hackitt review proposes that the industry must lead this process, the fragmented nature of the construction sector means that the government should take ownership.
Dame Hackitt's report found one of the greatest failings to be the industry's passivity, "waiting to be told what to do" with the prescription in approved documents deemed to be "largely owned by government". However, arguments to shift further responsibility onto the construction sector seem to ignore the fact that the industry is already involved in the evolution of building regulations and approved documents through committees, expert consultants and periods of wider industry consultation.
Hackitt stated that the government leading legislation risks "some [in the construction industry] looking for ways around it". It is a fallacy to say that increased participation would solve this issue, as shifting the balance would not stop those so minded looking for opportunities to expose loopholes within agreed regulations.
Change is our collective responsibility as a sector and we must be active participants, but the competing interests at play within the construction industry mean that the government needs to take ownership of the process. If not, we risk stumbling as we take the first steps towards a safer, more comprehensive set of building regulations.
Tony Jones is principal structural engineer at The Concrete Centre