Safe house
For those wondering how the needs of housebuyers might change in the post-pandemic world, consider this. "[They] are wanting more space, a private garden and direct access to a park. They are wary of apartment buildings which need to be accessed by shared foyers and passenger lifts." The words of a spokesperson for the owner of a five-bed abode, who has now decided to sell up. There is a catch, though, for those wanting to make the change. The grade II-listed Georgian townhouse, which overlooks London's St James' Park and two royal palaces, is on the market for £17.75m. Seems like the mega-rich need to socially distance even more now.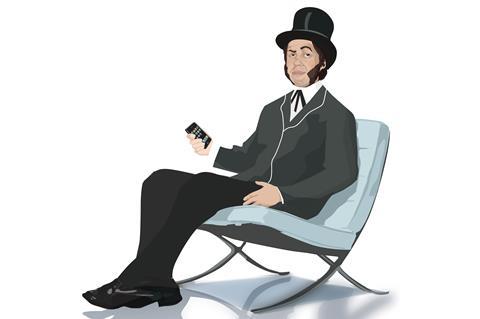 Taking to the floor
Speaking of the in thing nowadays, social distancing, here's something that at the start of the year absolutely no one had ever heard of: social distancing flooring. A firm called Broanmain Plastics has developed an interlocking floor tile system which, it says, "offers a professional looking alternative to stickers" – the black and yellow tape pasted to the floor telling us where to stand while we wait for our bread and milk and which feels a bit like we've trespassed on a crime scene.
Home Advisor, a company that matches people looking to do up their homes with tradesmen, decided to map all 775 rooms of Buckingham Palace, using pictures, videos and official documents to draw up a layout
Diversion ahead
One individual who doesn't seem too keen on social distancing is everyone's favourite Number 10 aide, Dominic Cummings – the man who helped set the lockdown rules and is accused of then proceeding to break them. Rules are for everyone else, it seems. Anyway, as the government scrambled to defend the PM's top adviser, it was left to the transport secretary to try to deflect growing anger about the alleged breaches Cummings had made, by talking about plans to turn the A66 into a dual carriageway. Would these be the same plans that were mentioned in this year's Budget, last year's too and the one three years before that as well?
Worth a detour
I'd say a lot of people have no idea where the A66 is. It runs across the northern Pennines from Penrith in the west to Scotch Corner in the east. It gets regularly blocked by snow. And it takes forever to get from A to B. What else? Oh yes, just off it is the picturesque market town of Barnard Castle, which is where people in the region drive to if their eyes are playing up.
Special measures
For those who have managed to stick to the lockdown rules, a number have taken the chance to do something they might otherwise have consigned to the bin marked "complete waste of time". Take Home Advisor, a company that matches people looking to do up their homes with tradesmen, for example. It decided to map all 775 rooms of Buckingham Palace, using pictures, videos, official documents and so on to draw up a layout. It then handed over the assembled evidence to an architect to create a floorplan. He must have been pleased. Surely bored palace flunkeys could have done this themselves?
Stumped
I was sent a Where's Wally-type brainteaser from Sussex plant hire firm BPH in case I get bored during the lockdown. Fat chance with two small children running rings around me. Even so, I fancied having a go. Problem is, I can't actually open the attachment. Where indeed.
Pull the other one
Demolition experts have used a 102-year-old steam traction engine to winch an old conveyor belt out from the bottom of a quarry in Leicestershire. Local specialist AR Demolition used the 1918 J&H McLaren engine at Croft Quarry. Once owned by Sir William McAlpine, son of Sir Robert, the engine, called Avis, is now owned by local enthusiast Robert Holt, whose son Richard works at AR. Winch hire was too expensive, explained AR boss Richard Dolman, adding: "I knew that Robert and Rich had Avis and it occurred to me she would be the perfect solution. She made it look easy." The old ones are the best.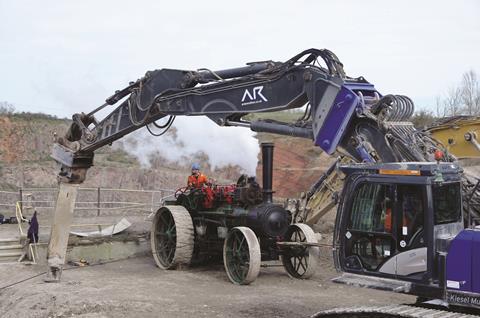 Send any juicy industry gossip to Mr Joseph Aloysius Hansom, who founded Building in 1843, at hansom@building.co.uk
Tell us about the projects that make you proud to help
Building has launched its Proud to Help campaign to highlight all the work construction is doing to support the country's public services, critical works and supply chains, as well as setting it back on the road to recovery. Contact us at newsdesk@building.co.uk with the subject line 'Proud to help' or via LinkedIn or Twitter with your #ProudtoHelp stories