This week we look at Rory Stewart napping, Rishi Sunak's Budget speech and bee bricks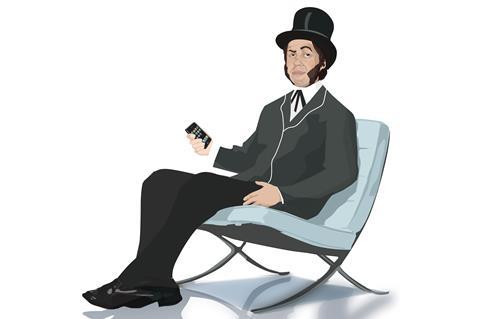 Come again?
Costain last week announced a distinctly not-so-smart set of results from the self-styled smart infrastructure solutions provider. Shame their top brass weren't on hand to explain the slump into the red to shareholders and why it needed them to stump up £100m in a rights issue. Still, those doubting the strategy can no doubt be reassured by this comment from chief executive Alex Vaughan which accompanied the bad news: "Our Leading Edge strategy aligns our activities to meet our clients' changing needs, supporting a step change in our programme delivery performance and an acceleration in the deployment of our higher margin activities." Perhaps this strategy could be broadened to include speaking in plain English.
The night shift
London mayoral hopeful Rory Stewart said he had slept in 50 different homes as part of his "come kip with me" campaign. An impressive effort, considering he had only launched the campaign 27 days before he made the claim in the middle of last month, meaning he has slept in almost two separate homes a night. Now coronavirus has postponed the election for a year, at that rate Stewart will have had time to sleep in at least another 750 homes before voters go to the polls.
Define your terms
I was shocked to discover last week that just 40% of new homes built through the government's Home Building Fund were classed as "additional" homes, and just as impressed by John Healey, Labour's shadow housing secretary, for drawing attention to the issue in a parliamentary question to housing minister Chris Pincher. But just to make sure it really was shocking, my hack called up Healey's office to check exactly what the term "additional" meant. It turned out that not even Healey's team knew the answer to that. "It's a bit hazy," admitted one of his staff.
Walking the talk
Was chancellor of the exchequer Rishi Sunak channelling his inner Bob the Builder in his Budget speech last week? I only ask because at various points throughout his speech Sunak broke into a spate of Bob-style chanting. Listing the government's key promises – seven in all – the chancellor enthusiastically called out "This Budget gets it done!" each time. But what I want to know is: can he actually do it?
Lost in translation
Using an online transcription service to convert recordings of lengthy meetings into text is a godsend for any under-the-cosh journalist, yet such tools often throw up the odd anomaly. Scrolling through one transcribed document last week, one of my hacks was amused to find that the phrase "embodied carbon" had – somewhat ironically – been translated into "exotic cars".
Mama mia!
An unfortunately timed email on behalf of Italian kitchen manufacturer Officine Gullo comes through telling me all about its products. "These kitchens demonstrate the very best of Italian manufacturing, technology and style," the press release said. Alas, the official launch in London this week was cancelled. As they say in Italy, Basta! As we say in empty UK supermarkets: "Where's the pasta?"
Spread the word
"Here's a thought," one wag in the office wondered out loud. "Are we allowed to say 'it's gone viral' at the moment?"
The birds and the bees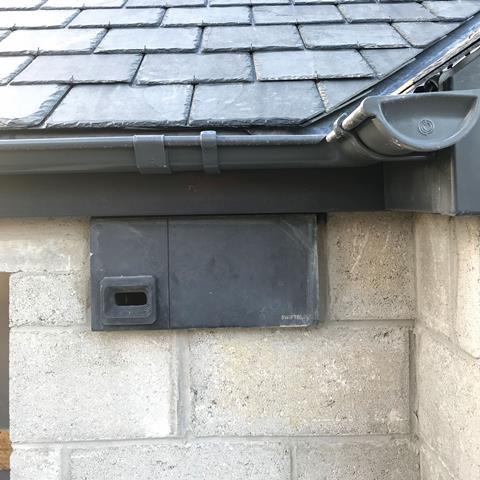 Brighton & Hove council announced a heart-warming policy recently. New developments will need to include at least three "swift bricks" to get planning approval. Councillors were thrilled to reveal the scheme, which joins "bee bricks" in the city's planning conditions and are designed to attract nesting swifts. The bees are unlikely to share their enthusiasm, though. Bees are one of swifts' favourite things to eat …
Send any juicy industry gossip to Mr Joseph Aloysius Hansom, who founded Building in 1843, at hansom@building.co.uk