This week we look at coronavirus fears, alcohol-free sanitiser and the annual Cycle to Mipim bike ride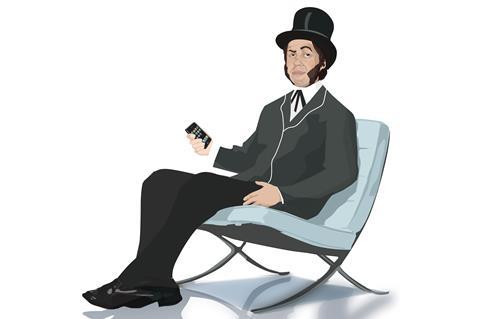 Message in a bottle
As panic buying grips the nation in the wake of the coronavirus outbreak, I can report a new phenomenon: panic car break-ins. One of my hacks reveals that her aunt forgot to lock her car door in Wembley, north-west London, last Saturday night. The next morning, the old banger remained by the kerb unscathed. The only item missing? A bottle of hand sanitiser lifted from the glove compartment.
Only the hard stuff will do
Sticking with hand sanitisers, I'm told that one firm issued staff with bottles of the stuff so they can stay coronavirus-free at their desks. But the bottles were hastily withdrawn when it was pointed out the gels they were issued with were alcohol-free and for them to be effective they need at least 60% alcohol content. I am tempted to say, I'll drink to that.
Always look on the bright side …
As we prepare to face our coronavirus Waterloo, it's good to know there are people putting a positive spin on things. Apparently, we are "among [the] coronavirus property winners". There were more online Chinese buyer enquiries for property in the UK and countries, including Germany and the US in February than in the six-month average, a press release tells me. Talk about silver linings. Perhaps it could have been headlined: "Coronavirus: the upsides".
In the frame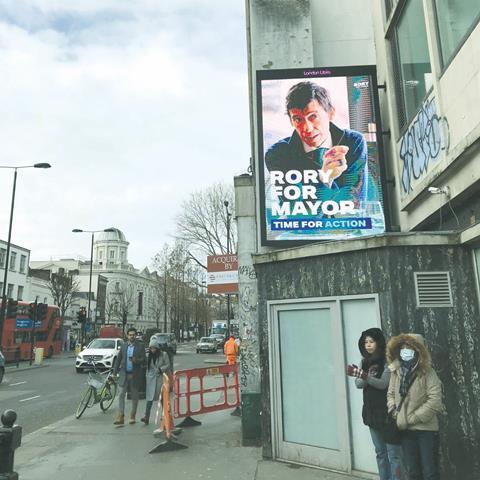 I was on my early morning stroll through Shoreditch last week when an oddly familiar sight caught my eye. Looming above me was a giant billboard featuring a photograph from my hack's interview with Rory Stewart last month. On closer inspection, it appeared to be the mayoral hopeful's official campaign poster. It seems that Stewart was not too embarrassed by my photographer's disruptive antics in the upmarket South Kensington restaurant where they were taken – he has even used one of them for his latest Twitter profile picture. And in a nice bit of inclusivity, he decided not to crop out my hack's forehead.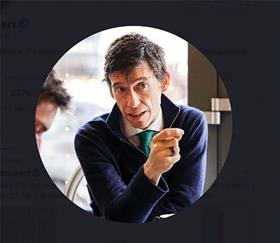 Send any juicy industry gossip to Mr Joseph Aloysius Hansom, who founded Building in 1843, at hansom@building.co.uk
Carry on cycling
Trying to make the best of a bad job – as opposed to talking rubbish about a bad job (see above) – are the cyclists who had hoped to take part in the annual Cycle to Mipim bike ride this year. The 1,500km-long trip was pulled completely when Mipim got rescheduled to June. But the enterprising bunch haven't let that deter them in their efforts to raise the £400,000 they had promised children's charity Coram. Around 150 riders carried on cycling. This includes a bunch who ended up riding around the capital's Regent's Park in circles as part of a relay event to rack up the 1,500km distance between London and Cannes. Donate here:
www.justgiving.com/clubpeloton.
Easy self-assembly
West London is in a state of heightened excitement with the news that it is to get its first branch of Ikea. The Swedish flatpack giant's parent company has bought a shopping mall in Hammersmith, where it will open an experimental small-format store next year. But there is consternation south of the river about how people will get their Billy bookcases and bunkbeds home given that Hammersmith Bridge has been shut to traffic while the authorities wrangle over who is responsible for its repair. This caused one wag to create a spoof set of Ikea assembly instructions – for a new bridge. Product name: Hämmøersmith Brïdge.