Construction remains white and male dominated and is missing out on talent elswhere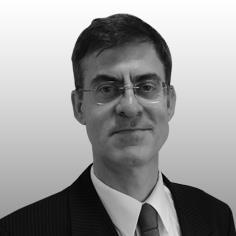 Working in construction, it is hard not to notice the lack of diversity within the industry. Construction has always been a traditionally white male dominated sector but in a society that craves equality and diversity, we have to ask – why?
Construction's image has not always been flattering. All too often men in hard hats and rowdy behaviour spring to the public's mind when construction gets mentioned. At CITB we're working hard to change the public's perception of construction and bring diversity to the sector – not just because it's the right thing to do but because the industry is currently missing out on a huge pool of talent.
You only have to look at the figures to see what a mountain the industry has to climb: less than 2% of the manual workforce is represented by women; a mere 5% is made up of black and Asian manual workers and; just 8.1% have a disability as defined by the Disabled Discrimination Act .
The industry is currently missing out on a huge pool of talent.
I believe that at CITB we have an important role to play in helping employers address every aspect of diversity. That's where our Be Fair Framework fits in. Currently running as a pilot, it is an accredited scheme for employers within the construction and built environment sector. Recognised by procurers and bidders alike, it confirms an organisation's level of commitment to embracing the diversity of the workforce, their customers and the culturally diverse environment in which they work.
In addition, we are funding and working alongside BeOnsite – a construction charity dedicated to helping all disadvantaged people (NEETs, young offenders, disabled, long term unemployed) to make a positive change in their lives – in its bid to create a more diverse workforce.
And then there's the support that we and the industry have been able to give to Women into Construction. An incredibly successful project, it looks to address the specific barriers that prevent women from entering the construction industry, through targeted training and work placements, helping to create a more gender-balanced workforce. Since opening in 2008 on the Olympic Park, Women into Construction has trained over 700 craftswomen, 420 of whom so far are still employed more than a year after starting with a firm.
The construction sector, I think you'll agree, still has a way to go if it is to call itself a diverse industry. But if it continues to address the issues as it is and embraces the changes that it will face, I think we could be seeing a whole new picture in the not so distant future.
William Burton is interim chief executive of the CITB