A CIOB survey suggests that corruption is still rife in construction. So what more can be done to remove this stain on the industry's reputation?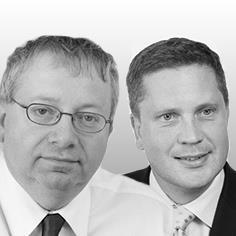 It is fair to say that over the last few years the domestic construction industry has not had the best publicity regarding its business practices.
A recent survey carried out by the Chartered Institute of Building (CIOB) that asked construction professionals about corruption in the sector seemingly does not enhance the reputation of the construction industry.
The report, Corruption in the UK Construction Industry 2013, reveals that of the 700 professionals who responded to the online questionnaire, nearly half (49%) perceive that corruption in the industry is either fairly common or extremely common. And more than one in three (35%) said they had been offered a bribe or incentive on at least one occasion.
Despite tougher new legislation in the form of the Bribery Act 2010, one in five believes the level of fraud and corruption has increased in the construction industry in the last five years, driven by recession
Nearly a third have come across cartel activity in the UK construction industry on at least one occasion, of which a significant proportion have encountered it in the last year. Since the first CIOB survey in 2006, the perception of how widespread corruption was has fallen by just 2%.
40% of respondents did not know if their company had a whistle-blowing policy
A real difficulty is to find a clear definition of corruption. Most, if not all, will recognise extortion, bribery, and fraud as components, but it can get a bit fuzzy around the edges when one gets into the arena of favours and benefits in kind. Add a recession into the melting pot and some people may out of desperation or sympathy turn a blind eye to indiscretions that are, in the views of others, and more importantly, the legislation, corrupt acts.
The Bribery Act 2010, which is of fundamental importance to all commercial organisations that either operate or are registered in the UK, came into force on 1 July 2011. Our experience is that blue-chip firms take their obligations under the act very seriously and we have been involved in putting anti-bribery policies and new auditing and whistle-blowing procedures in place across a number of them. When it comes to procuring contracts, the public sector appears to be more aware of the pitfalls concerning bribery and corruption than the private sector.
However, one observation we would make is that many of the standard contract forms, such as JCT and NEC3, have yet expressly to embrace the act in a meaningful way.
The CIOB survey makes recommendations, the headline summary of those being:
support the development and implementation of industry-wide anti-corruption mechanisms
equip the industry with relevant anti-corruption training
the government to adopt a co-ordinated approach to tackling corruption
increase awareness of corruption and measures to report it.
These measures are key. The government is clearly of the same mind and alive to the need for a co-ordinated approach and aware of the issues relating to education and reporting in particular. On 7 October, home secretary Theresa May published a strategy paper. The Home Office will work alongside the UK National Crime Agency dealing with all domestic bribery and corruption policy and work against corruption.
So, what does this all mean? A key target of the new strategy is to make procedures for reporting bribery and corruption easier and much more widely known. The CIOB survey itself found that 40% of respondents did not know if their company had a whistle-blowing policy. With the Home
Office considering the case for incentivising some instances of whistle-blowing in cases of fraud, bribery and corruption, the industry, now more than ever, will need to keep on its toes to ensure employees are well educated to enable them to avoid the risks on a day-to-day
basis. The next prosecution may well be as a result of whistle-blowing by an employee.
Only 4% of those surveyed considered that tackling corruption was "not" or "not very" important, making it clear that most are, at least, alive to the issues. Education, transparency and openness are key tools to enable those in both the private and public sector to tackle corruption whenever it appears. While there is some way to go, there are genuine attempts to reduce corruption in what remains a key and respected sector of the UK economy.
Laurence Cobb is head of construction and engineering and David de Ferrars is UK head of fraud at law firm Taylor Wessing