The year has not got off to a good start …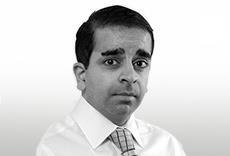 The latest CPA/Barbour ABI index, at 112, indicates that contract awards fell during weather-affected March although the fall wasn't as much as in January, which was also suffered from bad weather.
However, there is no getting over the fact that the first quarter was bad. In Q1 the index was 111, which is 10% lower than a year earlier. This will mean that we see some pick up in the second quarter but prospects for the year are not great with contract awards in all sectors lower than a year ago except for private housing and commercial offices. Private housing contract awards in March were 1% higher than in February and 40% higher than a year ago and although contract awards are more volatile than activity on the ground, we would expect a double-digit growth in private housing over the next couple of years. The worst affected sector was warehouses, which remains at historic lows and is a quarter lower than it was a year ago.