Developing around existing infrastructure in prime city locations can be a challenge: from building in docks to working around busy transport hubs. Good planning and legal advice are needed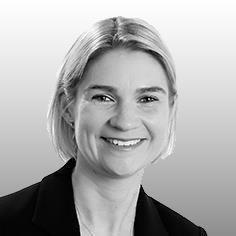 For a relatively small island, the UK boasts a wide range of prime property hotspots, from busy transport hubs to London's City and busy docks. These prime locations are in demand, with home-grown and overseas investors snapping up development opportunities as soon as they come to market.
However, building a development in a prime location brings with it different challenges, especially from a legal perspective, when compared to putting up new homes on a brownfield site.
The recent renovation of Birmingham New Street Station required a great deal of co-ordination by the 3,500 workers involved to ensure the 200,000 people using it each day were relatively unaffected, operating at a 90% capacity. Workers had to tread carefully and to treat the hub as a railway station/retail centre first and construction site second.
The council plays an important part in collaborating with the construction sector, as permission must be granted to close roads to complete new footways, install new traffic signals and resurface roads around the station.
Where council permission is not granted, such as in the recent refusal by Tower Hamlets to renovate East India Dock Estate from offices to a residential master scheme, it is wise to consider selling the space to an investment management company. In this case, East India Dock Estate was sold to LaSalle Investment Management for £170m, effectively eradicating the issue for property company, Criterion Capital.
In the more successful story of Birmingham New Street, the vision to transform the station into a 21st century hub for the region necessitated major demolition work between the car park and tracks right underneath the work site. The work had to be meticulously sequenced to make sure the station remained fully-operational during this time.
It is essential that Local Plans, which are at the heart of the planning system, be in place, up to date and consistent with national policy, as required by the UK's National Planning Policy Framework. In setting out the vision and framework of a new build, Local Plans help address needs and opportunities in relation to housing, the economy and community facilities, and are a critical tool in guiding decisions about the positive progression of individual development proposals. Locations which are often the most appealing to developers are also those which carry burdensome restrictions and/or require the most planning.
It is essential that Local Plans, which are at the heart of the planning system, be in place, up to date and consistent with national policy
Health and safety risks should be at the forefront of workers' minds, especially given a recent report stating that construction accidents rose by 50% in New York in 2015, which has raised alarms that builders may be cutting corners in big cities to ensure work is completed on time to meet demand without dragging out costs.
Meanwhile, for redevelopments of old buildings, the age and condition can pose health issues such as the presence of asbestos. Developers need to carry out risk assessment on asbestos before any work begins where buildings are of a certain age. Some work on asbestos can be carried out without a licence. However, it is worth checking that this is the case by referring to the Health and Safety Executive. Attempting to get work done quicker by creating short cuts may be tempting but it isn't worth the headache down the line.
Given the recent floods in the North of England, flood risk is a factor which developers may be all too aware of.
London's flood defences are substantial, but given many of the capital's prime locations back on to the Thames - Canary Wharf, for instance - it is important that due diligence is carefully carried out.
According to the guidance document Construction Health and Safety in Coastal and Maritime Engineering, by Ian Cruickshank and Stephen Cork, over £500m is spent annually in the UK on coastal and maritime construction work, half of which goes towards coastal and flood defence work.
When conceiving a development, the designer should review varying options to minimise exposure to maritime hazards - for example, sea walls may be less risky to construct than offshore breakwaters as a tidal flood defence. Construction materials are also worth considering - prefabrication or no-dig methods may be less tricky. Designers should consider environmental factors at the site which can negatively impact safety, such as heavy lifts which can be subject to wind and swell waves.
There is a lot to consider before putting innovative ideas into practice in prime locations: abiding by legal requirements to meet national priorities as well as local needs; factoring in specific requirements to fit special aspects of buildings; ensuring health and safety measures are considered and in place.
These factors can be easily surmountable with the right legal advice and proper planning from the outset of development.
Pippa Beesley is a construction partner based in Mundays' London office