Dispute boards are gaining ground internationally – most recently in the Rio Olympics. So isn't it time for the UK to consider their use on major infrastructure projects?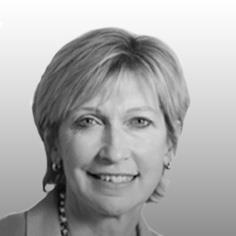 The concept of using dispute boards as a dispute prevention tool has been around under FIDIC contracts for a long time. This article looks at some recent developments in their use in Central and South America.
To recap, dispute boards are established in projects where the contract requires them or where parties have agreed this procedure outside the contract by separate agreement. They consist of a board of one or (most commonly) three construction professionals set up at the beginning of the contract.
The board is required to attend site regularly and is copied into progress reports and other important communications all with a view to identifying, discussing and hopefully resolving problems before they become disputes. If that
is not achieved, the board plays its secondary role of determining disputes on an interim but binding basis. If that is not accepted the FIDIC contract provides that a referral to a dispute board is a mandatory prerequisite to a party going to arbitration.
Dispute boards are not commonly used in the UK, principally because the FIDIC form is not much used here. It is used by international contractors. Also because there is another mandatory tier of dispute resolution in the UK, namely adjudication, and a general view that parties do not wish to add another layer. However recent trends are pointing to the use of boards and panels in major infrastructure projects - for example, the London Olympics.
As their use has increased, one of the biggest issues encountered has been whether local courts will enforce dispute board decisions. Some might query why that is important when their main role is to prevent disputes? It is generally recognised that to make any alternative dispute resolution mechanism successful with parties adhering to the process, its decisions must ultimately be capable of being enforced or they risk being ignored. It needs teeth in the same way that arbitration awards require to be enforceable.
There have been a number of cases where dispute board decisions have generally been upheld. The greater their recognition, the more likely they are to be used. However, in certain legal systems they continue to be unenforceable and it is in these legal systems that dispute boards will be unlikely to appear. In the Middle East, for example, they are not recognised by the local courts and as such are seldom used.
In Central and South America we see a different story emerging, particularly in public works contracts or those involving a public - private initiative. This is despite the FIDIC form not generally being used in South America.
In Peru conciliation and arbitration used to be the only recognised methods of dispute resolution for public contracts. However, recent amendments to public procurement law allow for dispute boards as a possible option for parties. Dispute Boards are therefore used prior to the ultimate dispute resolution in public works contracts and in framework contracts involving public-private partnerships. A similar arrangement applies to Honduras.
Key features of the Rio 2016 dispute board rules include short time frames for site visits and decisions to ensure the tight deadlines for construction were met
In Mexico dispute boards have been used with some success in long term public private partnerships where there is an initial construction phase followed by a lengthy period (for example, 25 years) of operation. A mixed board consisting of those with construction and those with management experience have been used to manage potential disputes throughout the lifetime of the contract.
In Chile enforcing a decision of a body with no judicial authority has been considered conceptually difficult. Just over a year ago, rules for dispute boards were produced by the Santiago Arbitration and Mediation Center (CAM Santiago), founded by the Santiago Chamber of Commerce a body responsible for appointing arbitrators and providing arbitration rules. These CAM rules were the first time that this form of dispute resolution in Chile was recognised. Various types of dispute board can be used under these rules. The intention is that these boards be established at the beginning of the contract with an emphasis on avoiding and preventing disputes rather than dealing with them in arbitration - although the mechanism is there for disputes to be referred to the board if need be.
The Rio 2016 Olympic and Paralympic Games implemented dispute avoidance and resolution provisions across 35 contracts. As with the London Olympics, having lengthy disputes was not an option – there is no room for delay in deciding disputes for a project where time is absolutely of the essence. In Rio, similar to the London Olympics, this involved setting up a panel of trained dispute board members. Special dispute board rules were drafted to work alongside local law.They formed part of the contract between Rio 2016 and each contractor.
Key features of the Rio 2016 dispute board rules included short time frames for site visits and decisions to ensure the tight deadlines for construction were met. The rules envisaged having boards established at the outset of the contracts and those that were simply appointed to determine disputes.
These have been very promising developments. On 23 August 2016 the Brazilian Federal Justice Council approved three proposals recognising the validity of dispute boards; recommending that they be adopted in construction contracts and infrastructure projects as a method for preventing disputes and reducing related costs and finding that decisions made by a dispute board will be binding on the parties until courts or an arbitration has overturned their finding.
These are all major breakthroughs for the use of dispute boards internationally, opening the door for greater recognition and enforcement in Latin America. Might it be time for the UK to review their use in projects funded under public private partnerships, where the length of contract relationship should compel parties, above all, to avoid disputes?
Lindy Patterson QC is a partner and solicitor advocate in the construction team of CMS Cameron McKenna