Don Ward is chief executive of Constructing Excellence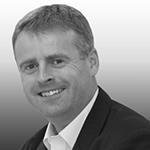 Don is chief executive of Constructing Excellence, the not-for-profit think tank and best practice movement funded by the industry and its clients. He is a leading figure in UK construction sector reform, and a passionate champion of collaborative working in all its forms.
He specialises in industry change, supply chain integration, collaborative working, benchmarking and sustainability, with nearly 30 years' experience of studying, implementing and learning from best practice and change programmes in the construction and infrastructure industries in the UK and overseas.
He is an adviser to the UK government's Cabinet Office and Infrastructure UK, and is also executive director of the Centre for Infrastructure Development at Manchester Business School.