CITB-ConstructionSkills chief executive Mark Farrar argues why now is the time to upskill your workforce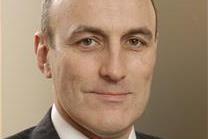 The economic storm that has shaken the very foundations of the construction industry shows no sign of letting up any time soon. Our Construction Skills Network data has predicted that this year's overall construction output will fall by 5% compared with last year's figures. Some firms have been unable to withstand the onslaught and have ceased trading or down-sized – with an estimated 45,000 skilled construction workers losing their jobs as a result.
At the outset of the recession there was an increase in training as employers used the downturn in construction activity as a good opportunity to up-skill or re-skill their workforces. In addition, our research shows that employers tried to retain their staff capacity for at least 18-24 months in anticipation of an upturn.
However, as time has gone on, and with no short term relief from the recession in sight, employers have been forced to let staff go and recruitment and training activity has seen a sharp decline. Findings from our recent Employer Panel reveal that three in 10 companies (29%) have reduced the amount of training they conduct as a result of the economic downturn, a quarter (25%) have changed the way they deliver training, and two in five (20%) planned to reduce their training budget for 2012. This comes on the back of similar decreases reported in November 2010.
This is a big concern for the future. We need to have a pipeline of talent flowing into the industry in preparation for when the economy picks up again. If firms do not invest in skills and training now the risk is a demographic time-bomb as older workers retire with no one to replace them – leading to skills gaps and shortages when the industry needs to gear up for growth.
Despite these challenges , claims for training funds through our grant scheme have actually gone down – this is exactly what shouldn't be happening in a recession when it is more important than ever to be investing in skills.
Our grant scheme offers a combination of training grants which help offset the costs of taking on new entrants or up-skilling the existing workforce.
We need to have a pipeline of talent flowing into the industry in preparation for when the economy picks up again
Overseeing the scheme is the Grants Scheme Working Party (GSWP) which is made up of a mix of 20 construction employers and trade federation representatives. In recent times the GSWP has been monitoring the take up of grant and considering what can be done to incentivise more employers to train and claim. Although it's inevitable that grant claiming has gone down as less training has taken place, every effort is being made to remove the 'barriers' which might be preventing employers from claiming back what they are entitled to. To that end grant rates have been reviewed to ensure they actively encourage more training to be undertaken and the grant claiming process has been simplified.
This year a total of £84m will be available to firms in the form of training grants. For the last few years firms have been able to claim back £275 per employee who achieved a vocational qualification. From the 1 August they will be able to claim back £400 per VQ, rising to £650 for VQ's at Level 4 and above.
What's more, we've increased payments for three year and four year apprenticeship packages from £9,000 to £10,250, while grants for two year apprenticeship package will be increased from £5,200 to £6,000.
We have also worked on specific grant funded projects, for example we are about to roll out a £300k training scheme across 10 regions of Great Britain based on a pilot scheme run last year that we developed with the Federation of Master Builders to teach construction workers about: building regulations, asbestos handling, Green Deal skills.
The message from us is clear; we are working hand in hand with industry to support firms so they can continue to invest in skills and training when times are hard.
For more information on how to claim CITB grant visit www.cskills.org to find out more.