The definition of sustainability has evolved considerably to address many issues. Ecobuild's Redefining Sustainability campaign provides a platform for all to share thoughts, ideas and best practice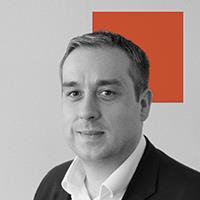 The Brexit vote has unsurprisingly led to a shift in priorities to accommodate tough economic conditions and the political agenda for the coming years. This means changes for the built environment.
That's not to say opportunities aren't still out there – it's a case of re-centering objectives, ensuring the term "sustainability" is meaningful to all and making the most of what's available.
What is sustainability?
The definition of sustainability has advanced considerably. No longer is it just about low-carbon construction, building performance and responsible sourcing – perceived by some as a niche, utopian vision. Sustainability now encompasses much more, including place-making, wellbeing, communities and infrastructure.
This, added to the fact that sustainability has come to mean something slightly different to almost everyone in the built environment sector, means there's a real opportunity to collaborate in establishing a common definition across the industry.
Working in collaboration
Ecobuild's Redefining Sustainability campaign (under the hashtag #SustainabilityIs) was launched in June 2016 to bring the industry together and provide a platform for discussion, from which a business case for sustainable construction could be established.
Open lines of communication must be in place to share knowledge and best practice around the benefits of long-term sustainability
Working with partners and stakeholders, the campaign enables the entire supply chain to come together to share their thoughts and ideas around the term sustainability, both now and in the future. To date, the campaign has included roundtables, networking and community blogs from key influencers across the industry, which have been underpinned by active social media conversations.
It has seen a passionate response from across the industry, including from manufacturers, specifiers, appliers and installers. Leading organisations, such as the UK Green Building Council, the Construction Products Association and Saint-Gobain have also contributed research, findings and insights.
These responses have highlighted a need to focus on shared goals and objectives, something we are aiming to do in the run-up to Ecobuild 2017 on 7-9 March.
Long live sustainability
Kicking off the campaign, industry leaders gathered at the House of Commons, followed by the first in a series of roundtable debates to discuss the theme "Sustainability is dead [Long live Sustainability]".
An overriding message from this roundtable was the need for the construction sector to democratise sustainability to make it more accessible and meaningful to all, including the general public.
As Munish Datta, head of property and facilities management at Marks & Spencer, put it: "If we want to make changes, we need to talk to the customer in a language they might understand. To bring about systemic change, we are going to have to bring about changes in the way the end customer perceives it."
Getting end users on board
The next discussion in the Redefining Sustainability campaign, held in September, saw industry-leading construction product manufacturers come together to share views on what sustainability means to them.
Those attending included representatives from the Construction Products Association, TRADA, the Concrete Centre, Hanson UK and the Steel Construction Institute.
The event highlighted the importance of anticipating how an end user will occupy a space in order to support better, more inclusive decision-making right the outset. A key outcome of this discussion, however, was that the construction sector is lagging behind others in working out what customers want.
To rectify this, open lines of communication must be in place to share knowledge and best practice around the benefits of long-term sustainability, such as cost savings, improved building performance and greater longevity.
Ecobuild 2017
Collaboration is the key to success in the Redefining Sustainability campaign. That means increased communication and transparency from all, from concept and design to the construction, completion and lifecycle performance monitoring stages of the supply chain.
In the months leading to Ecobuild 2017, discussions and debate around the future of sustainability will gain momentum as more opinions and insights come to light.
What will be next on the agenda for the Redefining Sustainability discussion? Stay tuned to find out.
To be part of this industry-changing discussion, share your views, case studies, learning, challenges or successes and join the debate on social media using #SustainabilityIs.
Martin Hurn is brand director for Ecobuild