I was nervous about handing responsibility for sourcing the UK Green Building Council's conference stand to Ecobuild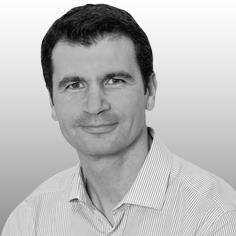 How sustainable can an enormous three day event with more than 750 exhibitors, 350 speakers and which attracts almost 45,000 visitors from 88 countries across the globe really be? For Ecobuild - the world's biggest event promoting sustainable design, construction, energy and the built environment - it's a question that has to be asked.
Ever since the UK Green Building Council started exhibiting at Ecobuild – on our first birthday in 2008 – we've tried to practise what we preach with the most sustainable stand we could muster. After all, what's the point in partnering on the biggest event promoting sustainability in the built environment, and claiming to be the UK's leading voice in this space, if we don't do our best to walk the talk?
For the first six years we reused and recycled the same stand, albeit re-arranged each year to keep it feeling fresh and up to date. It featured lots of sustainable features and materials sourced from our members, from recycled carpet tiles and FSC timber, to hemp cushion covers and logos and lettering created from recycled yogurt-pot plastic. Indeed the stand's green credentials made it so eye-catching that back in 2010, The Guardian described it as a "glorious island of eco-sainthood" and "one of the most effective and visually pleasing stands at the conference."
As Ecobuild has grown, exponentially from a few hundred people to tens of thousands over the last 10 years, many have feared that this contemporary Great Exhibition would struggle to hang on to its green credentials. In fact, that same Guardian reviewer remarked in 2010, "If Ecobuild, its exhibitors and its sponsors are to demonstrate that they are not just cynically in this for the green pound they should be trying much harder to make the exhibition an exemplar on how such massive events can be truly green."
As Ecobuild has grown many have feared that it would struggle to hang on to its green credentials
So it was with slight trepidation that at this year's Ecobuild, UKGBC, as lead partner, handed over the environmental credentials of our new stand to Ecobuild's owners and organisers (fear not, our old stand was taken away and duly recycled).
But we had no reason to worry because, I'm delighted to say, Ecobuild is taking its brand values very seriously and in its 10th anniversary year, it decided to raise the sustainability bar high and set its sights on achieving the coveted (and rather catchily named) ISO 20121 (think Olympics and add a one) certification for Sustainable Event Management.
Ecobuild wanted to reduce the amount of waste it generated through reducing and reusing, and also to increase the proportion of waste which is recycled. Its team set targets of reducing waste by 10%, reducing printed collateral by 10%, as well as cutting electricity use by 10%. And they smashed these - reducing total waste by more than a half (from 220 tonnes in 2013 to 105 tonnes in 2014), slashing collateral by 68% and hitting the electricity reduction target.
Lots of innovative and fun community-based solutions went into achieving these targets and the certification. These included recycling PVC banners into aprons and upcycling materials such as timber and MDF that were then donated to local schools, and reusing wall panels from other events to build their feature areas. And Ecobuild was also praised by the auditors for its clear policies on sourcing food and drinks from sustainable sources.
UKGBC also helped along the way by encouraging exhibitors to think about the sustainability of their stands through our second annual Sustainable Stand Awards. And as for our own stand, it met high green standards – built by the same constructors as the stand that won our awards – with lots of recycled components such as carpet tiles and wood that will be reused in over 30 more events this year.
In an age of the ever-present and liberally applied greenwash, where the sustainability claims of companies, organisations and events really do need to be scrutinised and challenged, it's great to see Ecobuild really is walking the talk, and we'll be proud to be lead partner for the exhibition once again next year. But as someone said to me recently, "We don't have time to walk the talk any more, we need to start running". We all need some even bigger targets for next year.
Paul King is chief executive of the UK Green Building Council