Figures from Friends of the Earth in Manchester reveal that very few estate agents are fully complying with the law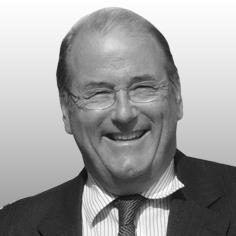 Estate agents in Manchester are accused of flouting the law by failing to display the energy ratings for each property they advertise. Consequently prospective purchasers and renters are left with no knowledge of the likely running costs of their new building - or how cold and draughty it may be.
But it seems that enforcement of this requirement is patchy at best.
Since 2012 it has been mandatory under the Energy Performance of Buildings Directive for details of each building's energy rating to be included on all promotional material. This applies to advertisements appearing in shop windows, on line, or in the local newspaper - as well as in the official sale or letting particulars.
Earlier this year, Manchester Friends of the Earth studied promotional material from 241 different estate agents around Greater Manchester. Of these, only seven (3% of the total), complied in full with the legal requirements for all their properties on offer.
In contrast, there were 64 agents – almost one third of the total - who completely failed to display any references to a building's energy performance certificate (EPC) A to G rating in any of their material. A further 46% bothered to include details about the rating on only one in five of the buildings they held on offer.
This directly breaches the law of the land, and should lead to a fine of £200 per property, increasing each day that the law is breached.
Enforcement of the energy performance certificate rules is entirely in the hands of trading standards officers
Mark Hayward, managing director of the National Association for Estate Agents had no sympathy for non-compliance. "We fully expect our members to comply with the law in this regard. Our training courses ensure our agents maintain industry-leading expertise."
However, enforcement is entirely in the hands of trading standards officers, who are employed by local government. Trade groups like the Property Energy Professionals Association (PEPA) have long been critical of the failure of many such officers to police conformity with any energy rating displays. This includes Display Energy Certificates (DECs) in public buildings, as well as EPCs for buildings for sale or rent.
The Department for Communities and Local Government makes no attempt to assess whether any enforcement is taking place, and holds no records of prosecutions undertaken. Is it any wonder that these rules are being flouted?
Andrew Warren is director of the Association for the Conservation of Energy