When times are tough and there is pressure to cut costs, that is when opportunities to streamline operations start to show themselves, says Neeral Shah of Yardlink
The construction industry recently recorded the highest number of insolvencies across all sectors. This shows that, while many firms are starting to bounce back from the impact of the pandemic, others are still struggling. And it's easy to understand why.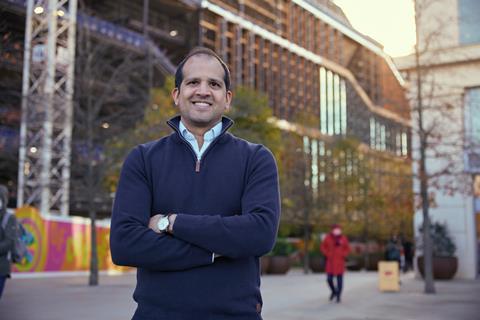 The current macro-economic headwinds have caused the cost of materials to surge, pushing up the price of project delivery. Borrowing costs continue to rise, making bridging loans unattainable. Not only that, but many contractors are still locked into pricing agreements with clients that pre-date the pandemic, causing profit margins to suffer.
But, when times are tough and there is pressure to cut costs, that is when opportunities to streamline operations start to show themselves. Equipment management is one area that offers contractors multiple opportunities to streamline and cut costs, without impacting project delivery. Here's how:
Minimise failed collections through increasing communication
Failed collections are costly for contractors. After suppliers make a wasted journey, an abortive charge tends to follow. Yet, it is possible for contractors to dramatically reduce failed collections through better communication.
It is a common occurrence that a contractor miscommunicates contact details, timings or addresses with suppliers. Or, on large sites with multiple entrances, communication around the specific pick-up location also gets lost in translation. These instances all result in a failed collection and an abortive charge.
If contractors can communicate timelines, locations and contact details clearly with suppliers, abortive changes can become a cost of the past. Contractors can even use the latest apps, such as what3words, to ensure accuracy of the collection location.
Get a local supply network
For many, the distance equipment travels to reach a project never enters the project management equation. Rather, contractors tend to favour historic supply chain shortlists and relationships.
However, long transport distances for equipment create higher service costs. They also increase logistical complexities, making it harder to manage projects. On large projects, with multiple sites, this complexity can create serious operational challenges – increasing the risk of delays and higher operating costs.
It is time for contractors to break out of their comfort zone and start to form local supply networks. Especially when the ecological impact, carbon emissions and operating costs are all under scrutiny as the net zero target looms.
To reduce costs, contractors must start considering where they source their equipment from. Local is, more often than not, better. Examining supply chain shortlists may seem like a daunting task, but once contractors have developed regional networks, the hard work will have been done, and the savings will follow soon after.
Also, a local supply network does not need to be formed overnight. Starting with a single area of equipment hire – excavators, for example – and developing a network from there can reduce the initial workload, but still offer real benefits.
Reduce the average length of hire through project management
With equipment travelling from faraway locations, there is a tendency for contractors to keep it on site for much longer than needed. When combined with the reality of working on multiple construction projects, often across very large sites with hundreds of people involved, disorganisation can become rife. As a result, a lot of equipment is hired for longer than it needs to be, running up the bill as the hours pass by.
An increased focus on project management is critical when it comes to reducing the average length of hire. Contractors that make informed estimations about equipment use will prevent expensive panic orders and idle equipment – all of which end up reducing efficiency and, inevitably, increasing costs. Contractors should aim to have equipment on site for the exact time it is needed – no longer and no less. But the only way to meet that goal is if project management moves up the priority list.
Keep a close eye on equipment usage
I have heard too many stories about misplaced equipment and duplicated orders – as I am sure many others have too. From pressure washers left in cupboards to scissor lifts obscured by sheets, which are then found just a few days after a new equipment delivery arrives. This does not have to be the case.
Construction project management software today is capable of keeping a digital log of all the equipment present on site at any specific time. It can provide oversight of incoming deliveries and upcoming returns.
That increased visibility allows project managers to streamline their whole operations, even when working on huge projects, with multiple sites. As such, technology is starting to play an important role in reducing surplus equipment - saving people stress and unnecessary spend on duplicate orders.
A lot of this advice can simply be distilled into a commitment to reduce waste. In other industries, such as manufacturing, efficiency and the reduction of waste are key focus areas for companies. In construction, they are not. Yet. But, we can get there.
With technology continuing to advance at high speed, new opportunities to more effectively manage equipment will continue to present themselves. The industry just needs to take note and start embracing digital tools which enable clear communication, support project management, and help to leverage a localised supply chain. If our industry can seize the opportunity that technology brings and prioritise project management, then real savings can be made. And, firms can even bolster their reputation.
News of a well-oiled construction project travels like wildfire. With competition over customers remaining fierce, efficient project management can become a key competitive advantage in this market. Meaning efficiency can also generate new business interest.
As such, efficient equipment management does not just hold a trove of cost savings – it can also support income generation too.

Neeral Shah is founder and CEO of YardLink