Frank McLeod is UK head of project technology for WSP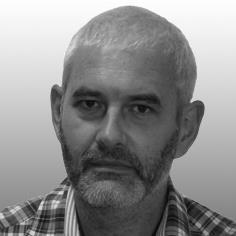 Frank McLeod has worked in the professional services arena as a consulting engineer for over 30 years. With 20 years of aviation experience, Frank was fortunate enough to work with BAA during the preparation of Rethinking Construction; a clear vision of how our industry could deliver value and how manufacturing ideals could be blended into the construction industry.
Working with other designers from consultancy and the construction supply chain, Frank is looking to re-define the role of the designer in the construction industry, based upon an ethos that good design can deliver value for money and customers a commercial advantage in their market place.
Frank believes that technology will not replace designers but strengthen them, enabling them to solve more complex problems and deliver further value to their clients.
Driven by a desire to radically improve the performance of the construction industry and promote a product-based approach to design, Frank looks for individuals and organisations that are like minded and willing to work collaboratively to this end.