Next year's Ecobuild will be the biggest yet, with an added focus on commercial property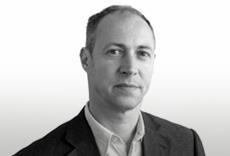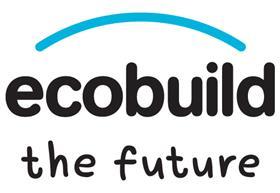 Should developers pay extra for more sustainable buildings in a bid to future-proof the value of their portfolios? Are green businesses the big economic driver that will power us out of recession? Is the high street dead?
These are some of the big topics that will be debated at next year's Ecobuild, which is being held on 5-7 March at London's Excel. Today we launch the 2013 conference programme (page 14), which is bigger and better than ever before.
The programme has been reshaped to have a sharper focus on non-domestic buildings - for the first time we have a stream dedicated to commercial property. This includes speakers from leading developers, fund managers and occupiers.
We are also launching an international conference stream to bring an overseas perspective, while the existing streams have been retained, covering everything from greening cities to the Green Deal.
To give you a flavour of Ecobuild 2013, this supplement includes features on three key issues. Here we examine whether a new tool called EcoPAS will help developers to answer the age-old question of whether they should pay more for green features. We also ask four leading British architects, including Richard Rogers and Terry Farrell, what should be done to reinvigorate the nation's high streets. And we investigate whether on-site renewables make sense for commercial developers in the light of cuts to the feed-in tariff and falling photovoltaic prices.
The seminar programme for 2013 has also been refreshed to reflect changing sustainability priorities, so there are now streams dedicated to whole-life carbon; water, waste and materials; and property. Popular streams on refurbishing Britain, Passivhaus and sustainable by design have been retained.
The visitor experience will be better in 2013 too. Ecobuild is going back to its roots by reintroducing the Arena to the show floor. Here, you will be able to hear speakers ranging from government ministers to Joanna Lumley, as well as check out special attractions dedicated to key subjects including the Green Deal.
Whether you are a developer, architect, contractor or housebuilder, there will be plenty going on to keep you engaged at Ecobuild 2013.
Thomas Lane is group technical editor for Building and Ecobuild