The report into the events on the night of the fire focus on systemic failures within the fire brigade — but it leaves no doubt the principal reason for the fire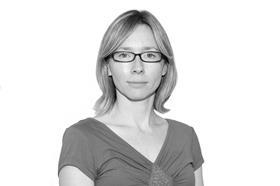 It's been about two years coming – five months later than expected – but this week Sir Martin Moore-Bick revealed the findings of the first phase of the public inquiry into the Grenfell fire. The 1,000-page report only deals with what happened on the night of the fire itself – focusing on systemic failures within the fire brigade. Families of the victims will have to wait even longer for the second phase to deal with the actual culpability for the blaze itself, when attention will move to the refurbishment of the building – and that is not due to even start until early next year.
However, this report – widely leaked before today's publication – has left no doubt that the principal reason for the fire was the ACM panels with polyethylene core that clad the building and which "acted as a source of fuel", and that evidence suggests the external walls did not comply with Building Regulations.
For now though it is the London Fire Brigade under scrutiny for – among other things – the fatal decision not to evacuate the tower as soon as it became clear the fire was out of control. If the "stay put" policy had been abandoned sooner, lives would have been saved.
The head of the Fire Brigades Union has hit back, accusing Moore-Bick's inquiry of being "back to front" by not tackling the catastrophic failure of the building in this first phase. The clear implication is that firefighters on the night are being made scapegoats for repeated and longstanding mistakes made by the government and the construction industry.
It is a view with which many will sympathise. People want to know that lessons have been learned from Grenfell, and while no doubt that applies to the fire service, there are others who have not been held to account. Remember, the police have said they will not decide whether to prosecute as part of the criminal investigation until phase two of the inquiry is complete, which might not be until the end of 2021. That's a long time to wait for justice.
Chloë McCulloch, editor, Building